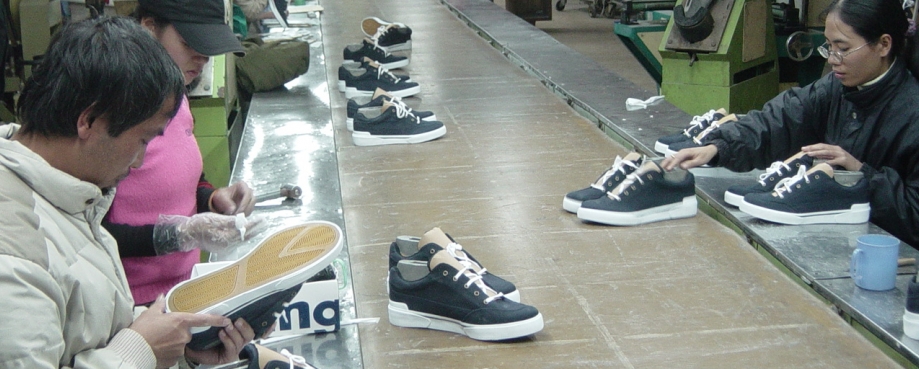 The Fair Labor Association's Board has voted to formally require factory list transparency from affiliated companies.
Not unsurprisingly, ETI was challenged on social media to do the same under the hashtag #GoTransparent.
This was mainly (but not only) from campaigners active in garments and footwear. But neither do we dispute issues in other sectors too, such as farming and fishing.
Transparency is essential
While the Washington-based FLA is still to publicly confirm their exact requirement of affiliates and when (and to what tier in the supply chain they should release details), we applaud the news.
It's interesting to read the transparency section of the FLA website. Here they state that transparency is essential. They point to it "upholding fair labor standards and protecting workers throughout the product supply chain".
We agree.
It's why ETI encourages supply chain transparency. Furthermore, many members now publish lists of suppliers, which we recognise in their reports to us.
Where we differ from the FLA is that we are not a social compliance-based organisation. Neither do we carry out spot checks.
Continuous improvement
We expect a commitment to continuous improvement as measured against our internationally recognised Base Code of labour standards. We also expect active pre-competitive collaboration within country and sector-specific working groups.
As such, our approach is seated within business and human rights due diligence.
Besides apparel and textiles brands, we work with corporates in several sectors. These include food and other product categories. Our company members also range from small to large with suppliers as well as retailers in the mix.
Not only that, members are at different stages in their approach to ethical trade.
 When companies join us, for example, we give them two years to get up to speed with our requirements during the foundation stage of their membership.
We therefore accept that companies face challenges – particularly when disclosure moves beyond the first tier of supply chains.
Clear expectations
Nonetheless, we are still clear. Expectations from customers and governments are without doubt moving in this direction.
Our larger more longstanding members recognise this. They often want factory lists revealed.
They believe it will help level the playing field, forcing standards up amongst less progressive companies.
It's why we will continue our work to make the case for transparency – and most importantly the best way to evidence this.
We will also continue our mission to ensure that workers are in full possession of their human rights.
How ETI assesses member performance
ETI's performance measurement methodology aligns to the UN General Principles on Business and Human Rights. This was agreed by our Board made up of company, trade union and NGO members.
Companies report to us every year. When they do, our assessors benchmark them against our Principles of Implementation. These in turn are rooted in our Base Code.
Companies receive numerical scores against each of our Principles. These scores cover four areas. They include: issues identification; prevention, mitigation and remedy of abuses; tracking progress, and; communication.
This process results in companies achieving one of four grades – Entry, Improver, Achiever or Leader.