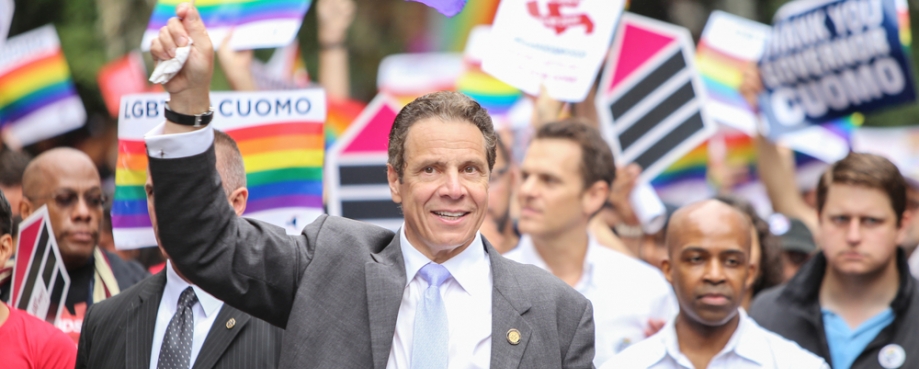 February is LGBT history month. It's a celebration of equality and diversity, raising awareness on matters affecting the lesbian, gay, bisexual and trans (LGBT) communities. As part of our monthly series of Ethical Insights debates, we organised a breakfast briefing Pride At Work: LGBT issues and ethical trade bringing together activists, unions and companies. In this follow-up blog, ETI's Luca Ponzetta sets the scene. Two other blogs will follow, from the TUC's Huma Munshi and human rights activist Peter Tatchell.
ETI rightly focuses a lot of attention on vulnerable workers in supply chains, such as women and migrant workers, as part of its commitment to promoting workers' rights.
Non-discrimination is enshrined in ETI's Base Code clause 7:
There is no discrimination in hiring, compensation, access to training, promotion, termination or retirement based on race, caste, national origin, religion, age, disability, gender, marital status, sexual orientation, union membership or political affiliation.
However, to date, ETI has generally not given much attention to LGBT workers, notwithstanding the explicit reference to sexual orientation in the Base Code.
And LGBT workers are vulnerable indeed. They face rejection by their families and stigmatisation by colleagues and the wider community, they are vulnerable to discrimination, they can be limited in their self-expression or their rights to join trade unions.
Few labour rights programmes address these issues specifically. If companies look at issues relating to LGBT workers at all, they often look to their own staff.
But what is being done for LGBT workers in their supply chains?
The UN Guiding Principles on Business and Human Rights are clear: "companies have a responsibility to seek to prevent or mitigate adverse human rights impacts that are directly linked to their operations, products or services by their business relationships".
The Sustainable Development Goals, while they may not refer to LGBT communities explicitly, also address this. 
Facts and figures
Research suggests that gay and lesbian employees report more incidents of harassment and are more likely to report experiencing unfair treatment in the labour market than heterosexual employees.
Stonewall reports that:
One in five LGB employees have experienced verbal bullying from colleagues, customers or service users because of their sexual orientation
One in eight LGB employees would not feel confident reporting homophobic bullying in their workplace
A quarter of LGB workers are not open to colleagues about their sexual orientation
Nearly half of trans people are not living permanently in their preferred gender role, for fear it might threaten their employment status
And this is just in the UK.
Many countries from which ETI company members source have legislation in place that is actively hostile to LGBT people.
In several countries, same-sex relationships are illegal and can lead to imprisonment or even death. In other countries, where the law has made progress and offers (sometimes limited) protections, LGBT people still face large levels of prejudice.
The Ethical Insights LGBT debate
Speaking as part of the panel, Huma Munshi, Equality Policy Officer at Trades Union Congress (TUC), told us about the trade unions' support to activists on the ground and how trade unions can help develop an inclusive workplace environment, by allowing LGBT workers to self-organise.
We were also joined by John Dickinson, Chair of Out at Tesco, one of the largest LGBT colleague networks in the UK.
John gave positive examples of Out at Tesco's activities and how Tesco is helping its own employees based outside the UK, as well as their plans for promoting inclusion within their supply chain.
John also spoke about the importance of support from executive level. And, in a positive contribution to the business case, John stressed the opportunity for collaboration between brands and retailers.
Last to speak was Peter Tatchell, long-time campaigner and human rights activist, and director of the Peter Tatchell Foundation.
Peter presented an overview of the legislation affecting LGBT people worldwide. Though it is a bleak picture, Peter also pointed to positive developments and emphasised the necessity for building alliances.
There was also room for audience debate and the speakers' talks were followed by a healthy discussion, with members of the audience exchanging their own ideas and experiences.
The conversation ranged from the importance of unions and inclusion policies to the duty of care and the difficulties companies may face in some countries.  
Ethical Insights debates are a monthly event, offering an informal, open space to air challenges, share ideas and learn from one another. Why not join us next time? If you have any ideas for a topic or speakers, we are always happy to hear from you.