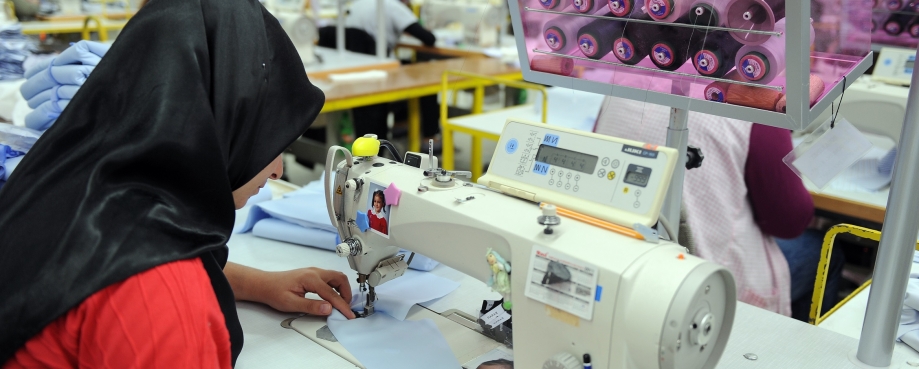 The Australian government announced on 16 August 2017 that it is proposing new Modern Slavery in Supply Chains Reporting Legislation. That's good news.
Australia's new Modern Slavery legislation means the country took seriously the submissions to their consultation earlier this year. That drew responses from companies, trade unions, governments, civil society and international organisations – including ETI.
The necessity of combatting modern slavery
The Australian government has acknowledged that they must do more to combat modern slavery.
They recognize that it is highly likely that Australian businesses and consumers are unwittingly benefiting from modern slavery in supply chains, including through cheaper labour and services.
They also accept that current Australian measures fall short of ensuring that the business community responds to modern slavery risks.
And their latest report cites ETI's research with Hult/Ashridge Businesses School with leading companies, 77% of whom think there is a high risk of modern slavery occurring in their supply chains. 
Legislative options
The question Australia is now grappling with is whether new legislation aimed at companies should be regulatory or non-regulatory. 
The government outlines three options: 
Continue with a business as usual response and takes no further action.

Take non-regulatory action by developing measures to raise the business community's awareness of modern slavery and provide guidance on ways to identify and address modern slavery risks. The government could also ask the business community to address this issue through voluntary, business-led measures.

Take targeted regulatory action by introducing a Modern Slavery in Supply Chains Reporting Requirement and provides supporting guidance to the business community
Happily, it is inclined to the third option, but this will be for parliamentarians to debate.
Second consultation phase
A new consultation has been launched.
In this second consultation, the questions Australia is asking are the right ones: many of the issues they flag are cited as weaknesses or gaps in the UK legislation, but also build on its strengths. For instance: 
Is $100 million (Australian) total annual revenue an appropriate threshold for the reporting requirement? In the UK, the threshold is £36m. This was an improvement on the California Transparency in Supply Chains Act of 2010 and its reporting threshold of $100m, but many UK companies now argue that the UK threshold should be lower to include all companies. Why? Because smaller businesses often employ the most vulnerable workers. 

What regulatory impact will the reporting requirement have on businesses? Our ETI/Hult research found that since the UK legislation was introduced, over 50% of companies had secured buy-in from their Boards and CEOs. 

Four criteria are proposed for reporting that are similar to the UK legislation (1. company structure and operations 2. modern slavery risks 3. policies and processes to address modern slavery and 4. effectiveness), but they ask whether Australia's legislation should also require businesses to report on the number and nature of any incidences of modern slavery detected during the reporting period. This addition would be welcome. ETI and other UK NGOs such as the Core Coalition Guidance have been encouraging companies to be open and transparent about these issues – and are keen to recognize and reward companies that do this.

How should a central repository for Modern Slavery Statements be established and what functions should it include? Should the repository be run by the government or a third party? How can the government best monitor and evaluate the effectiveness of the reporting requirement? How should they allow for the business community and civil society to provide feedback on the effectiveness of the reporting requirement?

Is an independent oversight mechanism required, or could this oversight be provided by government and civil society?
Taking exploitation and abuse seriously
From the outset, in our advocacy efforts with the UK government on the UK's Modern Slavery Act and its transparency in supply chains clause, we have argued that a credible repository is essential.
That's to ensure that the government and public know which companies are required to report, and to assess the quality of the reports.
ETI will join others in making a submission, building on our first submission earlier this year.
We will emphasize the critical role that the UK Modern Slavery Act has played in getting companies to take exploitation and abuse of workers more seriously.
But we also want to see international efforts building on, and strengthening, what already exists.
The image pictured above is courtesy of Shutterstock and is for illustrative purposes only. It does not refer to an incidence of modern slavery.