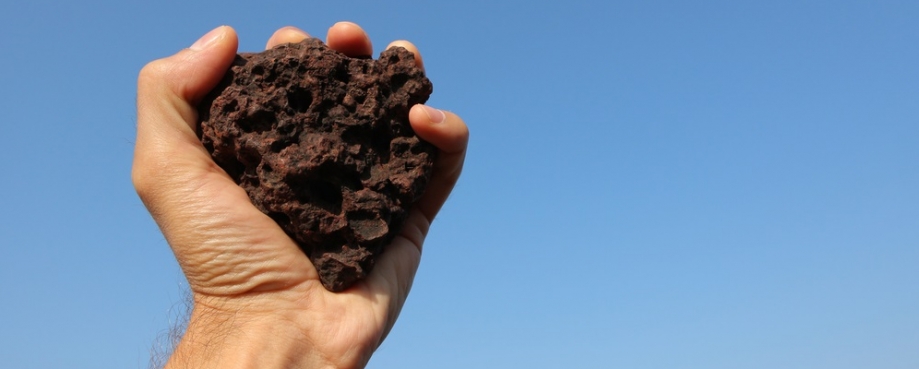 Workers were throwing bricks at Stirling Smith when he was in Dhaka earlier in December. Our trainer and blogger explains why he was a target.
Some of the most famous lines in Virgil's Aeneid, Rome's national epic, occur in Book IV, where rumour is described:
Rumour, swiftest of all the evils of the world.

She thrives on speed, stronger for every stride,

slight with fear at first, soon soaring into the air.[i]
I saw the truth of this for myself last week, at a factory in Savar, a well-known area for garment production on the outskirts of Dhaka.
We were on our way to run a training day for supervisors when the HR manager called. "There is a disturbance; and rumours are flying around the factory.  We do not know what will happen."
Now you need to know that this was not a unionised factory. It supplies several brands, mainly US and European.
Collective bargaining, Chinese style?
When we arrived, we were told that the workers had reported for duty but were not working. They were concerned about the implementation of the new minimum wage.
The new wage has been "gazetted" by the government which means it came into force this month, but the increase will not be reflected until next month's pay packets.
Some workers thought they should start getting more money NOW. That was the rumour.
And you could hardly blame them, as the increase is not much, and the new rate falls a long way short of what workers need to live on, as I explained in a recent blog
This reporting for work, but not actually working, is the way that workers in China sometimes engage in collective bargaining.
Managers, along with the elected Participation Committee members were trying to calm the situation. [Editor: In Bangladesh all factories over a certain size must have a Participation Committee which includes worker and management representatives and addresses workforce issues.]
Apparently, the factory is quite good, and provides Provident Fund benefits, and free lunch. It has a reasonable track record in paying workers' wages on time (not all factories do this) and implementing legal changes promptly. So, the workers agreed to start work.
"We will be able to start the training in half an hour," managers told us.
Broken windows
But then we started to hear a noise. Workers from neighbouring factories had walked out and were walking around the streets trying to persuade workers in other factories to join them.
They were banging on the very strong factory gates. And began hurtling bricks over the 25-foot-high wall.
The Bangladesh cricket team are missing some serious bowling talent.
Several of the bricks were very well aimed, and smashed into windows, including one in the room where we were waiting to start training. We moved out of the room sharpish.
The factory quickly declared a "voluntary holiday" – this means that workers still get paid. And they streamed outside in a few minutes.
So, the "miscreants" as they are called in this part of the world went away, presumably to get other factories to close.
Very soon, the Industrial Police arrived and charged at the crowd, before lobbing tear gas. All very dramatic. I've read about this, but to see it was fascinating.
It was all over in ten minutes.
Blow ups?
With an election in the offing, all this could have been stirred up by opposition elements. Or so it will be alleged.
Although what the opposition alliance would stand to gain from this kind of incident is hard to know. Especially as there are plenty of garment factory owners in the opposition.
But these blow-ups can happen at any time.
Just at the start of November, for example, workers "vandalized more than 10 factories in Gazipur following the rumour of a fellow worker's murder for theft."  
The role of trade unions
Even if the opposition were behind the brick throwing, the lesson from these incidents is simple.
Managers of garment factories have an almost pathological paranoia about trade unions. They warn you that unions will lead to all kind of trouble and unrest.
But they have plenty of unrest and violence right now, without trade unions – and the workers chucking bricks at me were not in a union.
The most optimistic estimate of trade union "density", as we call it, is less than 5% in Bangladesh's garment factories. And the gold standard for trade union influence – and by that I mean collective bargaining – is probably about 1%.
If you want these fascinating concepts explained, get along to the new ETI training on Enabling Worker Representation [Editor: details will be on the ETI website in the New Year].
Violence and rumour
What's interesting is that the trade unions in the garment sector had taken a conscious decision not to launch a campaign about the minimum wage until after Bangladesh's general election due at the end of December.
Nevertheless, workers are in a state where they will quickly react to a rumour or a problem and their default mode is violence. It's like a pressure cooker, ready to explode at any moment.
There was a survey a few years back that found around 30% of workers in South Asia felt like committing violence at work the day before the survey.
This violence can be directed at factories or can, horrifically, turn inwards. Take this story from the Dhaka Daily Star, where it is alleged a factory worker was killed after compressed air was pumped into his rectum.
You can read stories like this every week.
Or there was the case I blogged about a few years ago, when workers killed an alleged management "chamcha" or spy.
Trust is a two-way street
The day I left Dhaka to fly home, the factory was still closed. The disturbances had spread to 50 factories.
So at least two days lost production, with the workers paid.
And I got off lightly. Some foreigners were evacuated from another factory by helicopter.
And not a trade union in sight.
The sensible thing would be to try to channel workers' anger through a structure the workers themselves have some trust in.
This would not solve all the problems. But it would be a way to manage them.
After all, managers constantly complain that workers do not trust them, that workers listen to rumours instead.
But trust is a two-way street, under constant construction. Managers don't trust workers to form their own organisation, or choose their own representatives, to solve problems.
Here's the thing. People in glass houses should not throw stones. Or bricks.
---
[i] Translation by Robert Fagles