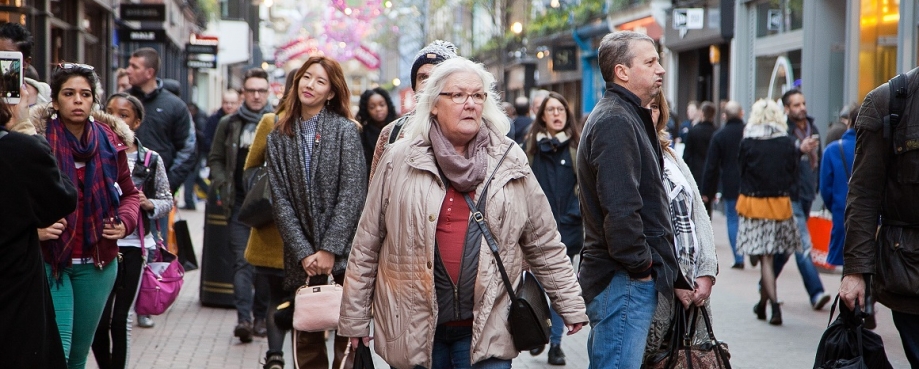 Is the consumer really king? In this guest blog, Barbara Crowther of the FairTrade Foundation argues that whether this is true or not, public expectation on brands to 'do the right thing' on workers' rights is enough of a mandate to embed ethical principles into core business practices.
At a responsible business conference recently – through the medium of a smartphone app – the room was invited to vote on who had most power in global supply chains. 
Overwhelmingly, the consensus returned the inevitable verdict: consumers are king of all.
Probably every sustainability or CSR professional in the room was voting on the back of a growing mountain of market research reports telling them that yes, consumers care about human rights, working conditions and fair pay in global supply chains. We've all read them.
Consumer attitudes to ethical purchasing
A Globescan study in 2015 for Fairtrade revealed that just 44% of adults believe that companies can be trusted to be ethical, whilst 78% also think companies should be a lot more ethical than they are now. In the midst of this, 71% also claimed that they use the FAIRTRADE Mark to decide if a product is ethical or not. 
But equally other data tells us that conscious regular purchasing of Fairtrade products is much lower than that – it's the classic archetypal attitude vs behaviour gap.
It's also clear that unless core product cues (availability, visibility, appeal, price, size, fashion etc) are in place, only a much smaller cohort of active campaigner types will ever choose or reject a product for its ethical credentials alone.
Which begs the question: what makes a so-called 'ethical consumer' ethical? Is the value and belief system enough, or does it require conscious purchase or consumption of an 'ethical' product?
Public expectation gives a mandate
I would argue, as I did at ETI's recent Ethical Insights breakfast seminar, that the public expectation of your brand to do the right thing on workers' rights is enough of a mandate to do just that – embed the same values and principles into your core business practices, and close that trust gap.
And when it comes to workers' rights, it's clear that systemic issues around industry-wide wage levels, norms of purchasing practices, are almost impossible to address brand by brand, or product by product.
They require a different type of collaboration – hence the multi-stakeholder approach we take together as NGOs, trade unions and companies via the ETI – the type of collaboration that can also hold governments to account for smart regulation, as we achieved last year in the inclusion of the Transparency in Supply Chains measure in the Modern Slavery Act 2015.
Or that Fairtrade working with banana exporters, importers, retailers, farming organisations and human rights organisations managed to achieve in persuading the Dominican Republic government to legalise the status of Haitian migrant workers in the past two years.
These type of actions to transform workers' rights on an industry wide level don't require a consumer purchase of a specific brand, but are surely core to the building up of a  'reservoir of goodwill' that every company should be seeking to build up amongst its customers.
Challenging the framing of public interest
Moving onward, we should challenge our whole framing of public interest in ethics as just 'ethical consumption'.
Reducing members of the public to mere consumers, according to Jon Alexander at the New Citizenship Project can be reductionist and potentially self-defeating. It risks simply nurturing self-interested consumption, rather than engaging with people's more holistically stated desire to be part of doing business differently, more responsibly – and a better, fairer, safer world.
Shifting out of a narrow consumer mindset in turn opens up a wholly new, more exciting form of agency for the end users of brands or products.
This, as we have seen with our own grassroots Fairtrade movement, if smartly applied, could drive even more value and mutual participation in supply chains. And those are the necessary prerequisites for the transformation of workers' rights that we all want to achieve.
The photograph of London shoppers is courtesy of Dinendra Haria/Shutterstock.com