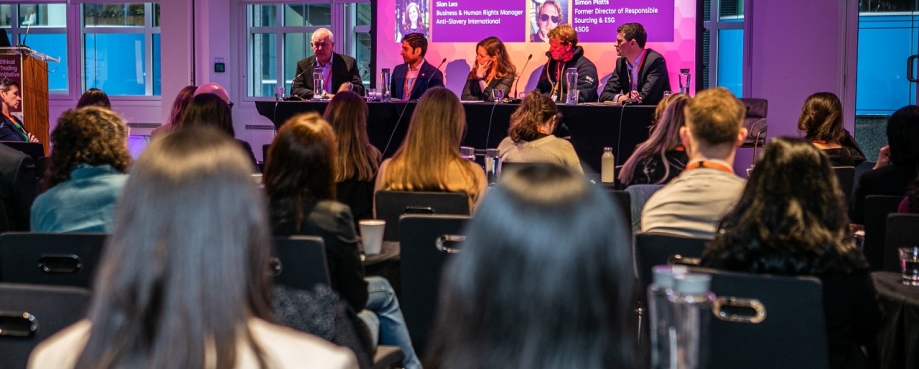 The Ethical Trading Initiative (ETI) is a leading alliance of over 120 trade unions, NGOs, and companies, including Inditex, Stella McCartney, Tesco, Prince's and The Body Shop. We work together to promote practical solutions to end the abuse of human rights. We are mission-led and governed by a tripartite board. 
Business has both a moral and legal imperative to respect human rights. Our work is grounded in ILO's Fundamental Conventions and the UN Guiding Principles on Business and Human Rights.
Here are four other reasons to join.
1. Optimise your supply chain 
Audits cannot identify the breadth of human rights violations that occur in global supply chains, leaving companies carrying unknown operational and reputational risks. Deeper engagement with suppliers is far more effective in mitigating risk, decreasing worker turnover and increasing productivity, which in turn safeguards business continuity.
As a 'critical friend', ETI works one-to-one with company members to support their approach to human rights. Our Progression Framework helps members identify areas to improve, and we provide tailored guidance on salient risks.
We convene companies by sector (apparel, food, and general merchandise), offering a precompetitive space for members to discuss common issues and find solutions. We also work collectively on key thematic priorities, including purchasing practices and gender. With our global network of partners, including offices in Bangladesh and India, we regularly disseminate learnings from our donor-funded supply chain-focused projects.
One example is our recent research into the decline of women workers in Bangladesh, which emphasises the need to collect data and improve purchasing practices.
2. Build resilience to future shocks 
In our increasingly volatile world, businesses face multiple challenges, from climate change to conflict and health emergencies. Investing in people and sustainable business practices is key to building long-term resilience.
We support company members on crisis management, whether on a significant ETI Base Code violation or in responding to emergencies, like war in Ukraine or earthquakes in Türkiye and Syria. Members have the unparalleled opportunity to engage with companies, trade unions and NGOs, amplifying worker voice, offering critical insight into the evolving context, and enabling business alignment.
One example is our report following the coup in Myanmar, which concluded that responsible business is no longer possible. We are guiding our members sourcing from Myanmar on their next steps.
3. Prepare for incoming legislation
The UN Guiding Principles are clear; companies are responsible for addressing their impact on human rights. There is growing momentum worldwide to strengthen this legislation, including the EU Corporate Sustainability Due Diligence (CSDD) Directive. Proactive companies are better placed to adapt to these changes.
We support our members to develop their understanding and implementation of human rights due diligence. We conduct advocacy on business and human rights, offer updates on the status of legislation, and provide a safe space to discuss changes.
One example is our recommendations on the CSDD Directive, developed in consultation with members and in collaboration with civil society partners.
4. Strengthen your brand integrity
Companies' approaches to human rights are increasingly scrutinised by investors and consumers. Investment risk analysis places value on businesses having strong relationships with their suppliers, mitigating risk of disruption and disrepute. Demonstrating respect for human rights builds trust with all stakeholders and protects brand integrity.
ETI is a respected expert in human rights with 25 years' experience and an independent voice. We are not an auditing or certification body; membership requires companies to actively engage with our work and make notable improvements. Our Member Charter sets out expectations for all members, and company members must annually report against our Corporate Transparency Framework. All companies join as foundation members, and only graduate to full members once certain criteria are met. These accountability tools provide a practical framework for businesses to demonstrate commitment and progress towards respecting and protecting human rights.
And don't just take my word for it – Aldi, which recently graduated as a full member, has highlighted their progress on human rights through collaboration across ETI's membership.
If you are interested in joining, please contact membership@eti.org.uk.