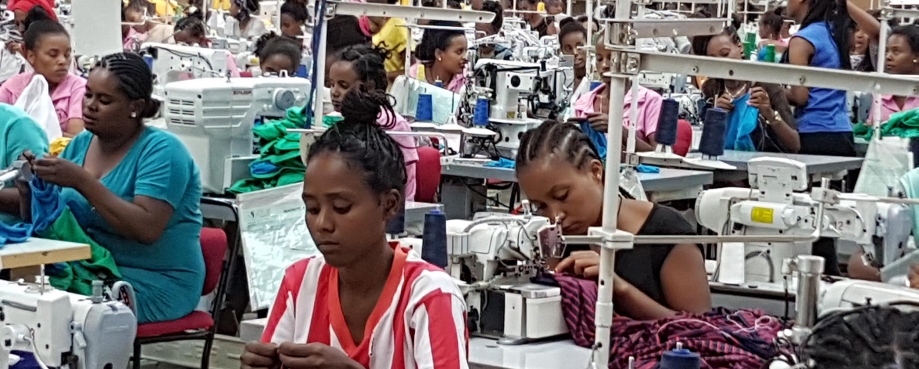 The Ethical Trading Initiative welcomes the European Union taking a leading role in promoting human rights due diligence with the publication of its proposal for a Corporate Sustainability Due Diligence (CSDD) Directive back in February this year. This presents a real opportunity to drive respect for people and the planet. ETI recognises the complexity of developing such a wide-reaching piece of legislation, which has the potential to influence actors across the globe, but the current gaps and loopholes must be addressed.
We support the EU's commitment to implement a regulatory approach to human rights due diligence, demonstrating global leadership in this area. However, we call for the EU decision-makers to take a comprehensive due diligence approach that is risk-based. The EU Corporate Sustainability Due Diligence (CSDD) Directive must faithfully capture companies' responsibilities to respect human rights and the environment as framed in the United Nations Guiding Principles on Business and Human Rights (UNGPs) and the Organisation for Economic Cooperation and Development (OECD) Guidelines for multinational enterprises. The EU CSDD Directive must offer clarity and legal certainty. 
The Ethical Trading Initiative (ETI) is a leading alliance of companies, trade unions and NGOs that promotes respect for workers' rights around the globe. Our vision is a world where all workers are free from exploitation and discrimination, and enjoy conditions of freedom, security and equity. For more than twenty years, ETI and our members have been a driving force in ethical trade and since 2011 have adopted and put into practice the UNGPs with our members.
"With a combined turnover of over £166 bn, ETI company members are already deeply committed to practicing and implementing risk-based human rights due diligence across their supply chains. Without doubt, all businesses will profit from an EU-wide level playing field, and suppliers, including their workers, will benefit from the responsible purchasing practices of their customers."

Peter McAllister, ETI's Executive Director
After extensive consultation with our corporate, NGO and Trade Union members and based on the implementation of the UN Guiding Principles on Business and Human Rights (UNGPs), and the ETI Base Code, we set out thirteen recommendations to address the gaps and loopholes through a process of continuous improvement and shared learning;
The duty to perform Human Rights and Environmental Due Diligence is an ongoing standard of expected conduct.
Clearly stated in Articles 7(1) and 8(1) that the duty to exercise human rights due diligence is an ongoing standard of expected conduct which should take place in line with the UNGPs and OECD Guidelines. The actions set out elsewhere in the Directive are ways of showing that this duty has been met but do not constitute a closed or exhaustive list of steps that need to be taken. Lay out criteria for best practice among contractual assurances and third-party verification.
2. Due diligence requires effective engagement with rights holders or those who represent rights holders. 
Remove references to 'where relevant' in Article 6(4) and in Article 8(3)(b) and more expressly require effective engagement with rights holders or those who represent rights holders, including trade unions in Articles 6, 7, 8, 9, 10 and 11, including as part of the ongoing duty of human rights and environmental due diligence. Explicitly mention the need for specific consideration for people, including children, in situations of heightened vulnerability.
3. Remove the limitation of the legal duty only to established relationships.
Align with the UNGPs by demanding due diligence across the full scope of the supply chain but allow for prioritisation based on severity and likelihood of risk and impact.
4. Expand the scope of company inclusion toinclude small and medium organisations.
Based on the principles of proportionality, in line with the European Parliament's own initiative report.
5. Remove all exemptions on the financial sectors' due diligence obligations from Articles 6(3), 7(6) and 8(7).
6. Due diligence involves effective non-judicial grievance mechanisms.
Article 9, explicitly mention the criteria set out in Guiding Principle 31 of the UNGPs to ensure the effectiveness of non-judicial grievance mechanisms.
7. Due diligence legislation must ensure transparency.
Require companies to continually disclose key information relevant to human rights due diligence processes, such as governance and accountability structures, supply chain geography and risk, respect for trade union rights —including respect for freedom of association and collective bargaining, and actions taken to mitigate risk or remediate harm.
Read the full recommendations here.
ETI also has joined forces with amfori, Fair Wear Foundation, Sustainable Apparel Coalition, Transformers Foundation, and manufacturer associations from the Sustainable Terms of Trade Initiative to advance effective mandatory human rights due diligence at the EU level. Read the joint recommendations here.