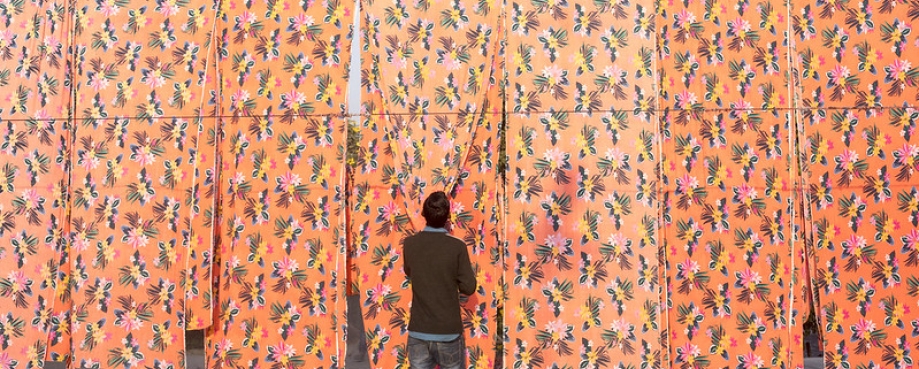 Last week, I attended the OECD Forum on Due Diligence in the Garment and Footwear Sector in Paris. The Forum aimed to bring together government, business, trade unions and civil society to consider emerging risks and share learnings on due diligence.
Here are my three takeaways:
Climate change and conflict require companies to conduct enhanced human rights due diligence
Many garment-producing countries are becoming high-risk and conflict-affected regions, from crisis in Sri Lanka to war in Ukraine. Companies must choose whether to stay to protect jobs or leave to avoid involuntarily contributing to human rights violations. This topic is even more critical when considering the increase in climate change impacts, from floods in Pakistan to high temperatures in Bangladesh.
In a panel debating the benefits of enhanced human rights due diligence versus responsible disengagement, our Executive Director Peter McAllister discussed ETI's recent report on Myanmar. Following a military coup two years ago and the military junta's subsequent brutal crackdown, the report on workers' rights concluded that the context no longer allows for normal responsible business. In line with the United Nations Guiding Principles, ETI is therefore calling for businesses to review sourcing from Myanmar.
As Peter said, when it comes to high-risk and conflict-affected regions, "there are no easy answers"; these decisions require deep consideration. A mantra that ran throughout the Forum was that "we cannot audit ourselves out of problems"; risk-based due diligence requires both credible prioritisation and worker engagement. Fragile contexts are often volatile, so due diligence must also be constantly reviewed. To avoid hiding behind the term 'due diligence', it can also be broken down to consider practical rights and practices in producing countries. Concretely for example, other panellists suggested training workers on safe use of phones and social media, and considering when storing CCTV data is strictly necessary, to avoid the potential misuse of such data.
ETI supports our company members with their approach to human rights due diligence, including in emergencies. We are currently working with members to protect workers' rights in the aftermath of the earthquakes affecting Türkiye and Syria.
Emerging business models, like circular value chains, pose new risks
To avoid climate disaster, we need an urgent transition to new business models and sustainable production and consumption. One example of this is the circular economy, which includes regenerating nature, eliminating waste and preserving the value of materials for as long as possible. As a panel explored, this poses both new opportunities and new risks. We need to look at new models holistically, considering both the environmental and social impacts of new approaches.
As businesses create links upstream and downstream in their value chain, human rights due diligence will also need to incorporate new risks. The panel recommended revisiting learnings from existing due diligence; what can we learn from existing value chains to apply to new contexts?
At an OECD side session convened by Utrecht University, panellist Patrick Schroder from Chatham House emphasised that our "approaches should not be focused on addressing existing issues only but also on anticipating what the transition will mean." Vicky Bowman from the Myanmar Centre for Responsible Business also suggested that companies do a 'premortem' before entering a market, and mitigate risks accordingly. Due diligence should therefore consider impacts now and in the future.
Bantam Materials became ETI's first plastics recycling company member in 2021, and has been working with us to understand supply chain risks, build a greater understanding of workers, and learn from other members. Publicly available information about the informal waste sector is limited, but we know waste pickers represent 60% of recycled plastic collection. As NGO member Women in Informal Employment: Globalizing and Organizing (WIEGO) explains, "we must design the circular economy around the people who have informally been leading the way in circularity for decades". This means mapping supply chains and including workers in the conversation.
Worker engagement continues to be fundamental
Another key theme throughout the Forum was the need to engage all stakeholders, whether in assessing conflict and climate-affected contexts, or considering new business models.
There was significant talk about incoming legislation around due diligence (for example, the European Union Corporate Sustainability Due Diligence Directive), calls for harmonisation of legislation and involving production countries more in its design and implementation. Legislation should not translate into more audits – again, it was echoed audits are not the solution. Instead, buyers need stronger partnerships with producers, and more genuine engagement with workers, through social dialogue.
ETI considers social dialogue to be fundamental to responsible business, and a key tool in delivering a 'just transition', a concept that calls for human rights to be at the forefront of any move towards net-zero. Our 'Green Social Dialogue' pilot programme is working with the readymade garment sector in Bangladesh, to support workers, management, and worker representatives to prioritise climate change-related issues and raise awareness of this in the workplace. We will share more information on this innovative pilot soon.
If you'd like to discuss becoming a member of ETI, please contact membership@eti.org.uk.