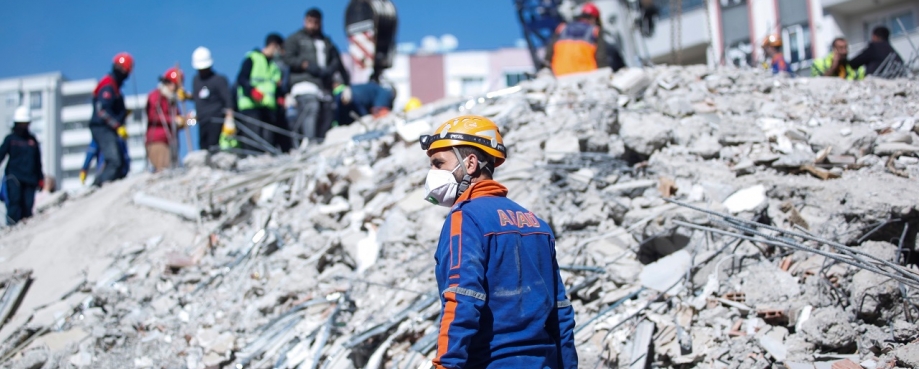 On Monday 7 February, two earthquakes of 7.8 and 7.5 magnitude struck south-eastern Türkiye and north-western Syria. Over 300 aftershocks have been reported since, with devastating effects, toppling buildings, destroying roads and wrecking considerable destruction, injury and loss of life.
10 different Turkish cities (Adana, Adiyaman, Diyarbakir, Gaziantep, Hatay, Kahramanmaras, Kilis, Malatya, Osmaniye, and Sanliurfa) and five Syria governorates (Aleppo, Idlib, Lattakia, Hamma and extensive Damascus) have been impacted. Essential services, including electricity, gas, water, transportation and communication are severely damaged in each. At the time of writing, the death toll stands at 8,364, and this is expected to rise significantly as rescue efforts continue. 
"Our thoughts and sympathies are with all those affected, as both countries work to free survivors from the rubble and rebuild their lives."
Peter McAllister, Executive Director, ETI 
This region hosts suppliers to all three sectors of ETI company membership; apparel and textile; food fishing and farming; and general merchandise. The regions affected are home to factories and mines supplying international brands and large groups of seasonal agricultural migrant workers who harvest a range of different commodities. Business has a part to play in recovery and support to affected workers and communities at this time. 
ETI will be engaging with company, trade union and NGO members to understand the impacts of this catastrophe on workers and supply chains. We will develop recommendations for effective business response which should include enhanced human rights due diligence and responsible business practices. We encourage all international buyers to play a role in recovery, ensuring they engage and support their affected suppliers, workers, and their representatives, during this state of emergency.