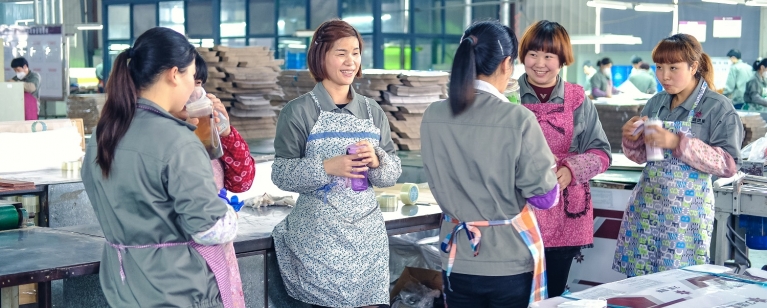 ETI is a not-for-profit organisation that receives income from our membership; grant funding from institutional donors, trusts and foundations, and businesses; and trading income, where ETI delivers projects or services through a competitive tender process. We do not receive income from the public or individual donors. 
ETI's collaborative, multi-stakeholder approach means we work alongside NGOs, trade unions and civil society organisations to catalyse systemic change across global supply chains, both within our membership and beyond. When financial investment is required, we seek funding in partnership or as a consortium to drive significant change for workers that would not be possible without pooling our resources and expertise.  
Find out how our funding partners support our workers' rights and supply chain programmes.
Members' fees
Companies pay an annual membership fee based on their turnover. In addition, companies may contribute towards ETI programmes that help improve working conditions within their industry. 
Find out more about joining ETI.
Trade unions and NGOs do not pay a fee. In the past some NGOs have contributed to programmes and initiatives.