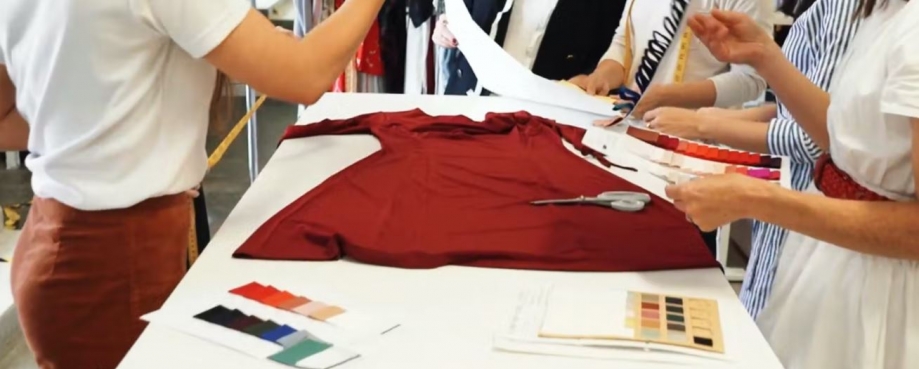 ETI welcomes Birdsnest's graduation to full membership, following two years as a foundation member. 
Birdsnest is a family-owned womenswear fashion retailer based in the Snowy Mountains regional town of Cooma, New South Wales, Australia. Our business started in 2004 as a successful bricks and mortar clothing store servicing a country town and employing four people. Our online launch was in 2008 with four employees, and today we total a team of 150 employees. 
Birdsnest provides an inclusive space to explore fashion, and our vision is to inspire confidence in our customers so that they can go out into the world and have a positive impact. In terms of our production journey, Birdsnest started out as a traditional retailer and moved into designing and manufacturing our own ranges in 2013. We now produce exclusively designed ranges for nine in-house labels, and retail around 200 wholesale brands on our website, and from our store in Cooma. 
At Birdsnest, we choose our production suppliers and partners for their cultural fit, skills, experience and commitment to ethical practices. Initially however, many of our suppliers were largely represented by agents, affording us limited transparency. As such, a key factor in joining ETI was to improve our ability to gain visibility over both vertical suppliers and those represented by agents.
Following two years as a foundation member of ETI, we are proud to have now graduated to full ETI membership. Our commitment to ethical and sustainable practices is business-wide - from board level, through production and down to operations. Over the last two years, we have worked towards continuous improvement, aiming to keep abreast of the human rights challenges within each region we produce.
While Covid-19 certainly presented challenges during our foundation stage, we found the ETI Enhanced Expectations Survey was a great way to connect and show support to our suppliers in the height of various waves of the pandemic. Our most important response was to make sure we didn't cancel orders and remained agile with delayed deliveries. We were also able to provide hot lunches to one of our factories in India for a month to help support their return to work following national lockdowns.
Highlights of our foundation stage have been mapping Birdsnest's first tier supply chain and the establishment of ethical trading terms which use the ETI base code as the minimum expectation for all our manufacturing partnerships. Internal teams are also now referring to the ETI base code in their everyday workings with each supplier and acknowledging that their actions can also have an impact on the factories' ability to respect and manage the rights of workers. This has come together as a responsible sourcing policy that guides our garment manufacturing process, which was written collaboratively within the design team, and that is regularly referred to in our day-to-day communications with suppliers. 
Jane Cay, Birdsnest's founder and CEO shares below our future goals and aims as we progress into full membership and continuous improvement towards greater transparency within Birdsnest's supply chain. 
As we progress, we aim to provide our customers with more and more information about the source of each style, telling the stories behind our supply chain and highlighting the connections from the fibres to the talented people that make our garments.
Jane Cay, Birdsnest's Founder and CEO