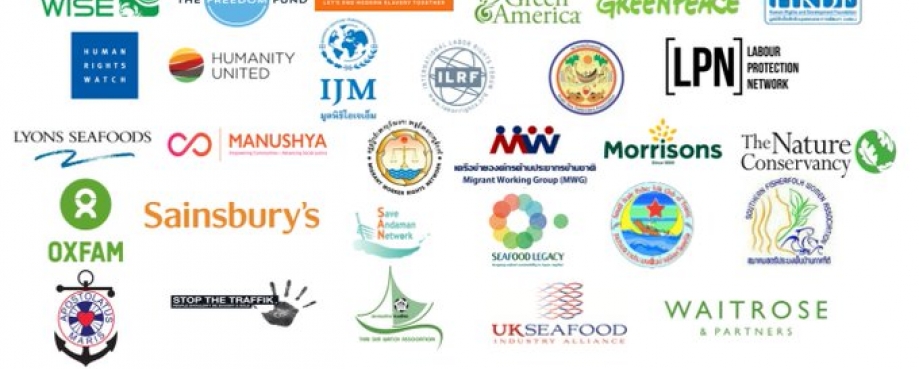 Ethical Trading Initiative is one of 34 signatories of a letter calling on the Prime Minister of Thailand to take action to protect recent reforms to the country's fisheries regulations.
The signatories represent all parts of the seafood sector including suppliers and processors, exporters and retailers, artisanal fishers and concerned national and international organisations.
The approach follows widespread concerns over the escalating demands of the National Fisheries Association of Thailand (NFAT) which in recent months has sought to abolish a number of fisheries regulations essential to Thailand's fight against illegal, unreported and unregulated fishing and to tackling the well documented human rights abuses occurring on board fishing vessels.
The letter states:
"We urge the Royal Thai Government, Ministry of Agriculture and Cooperatives, Department of Fisheries, and Ministry of Labour to reject these demands and instead ensure the preservation and elevation of internationally recognised best practices in both fisheries and labour regulations."
The letter goes on to highlight a number of the demands made by NFAT, including being able to transfer crews and catches between vessels, extending the number of allowable fishing days per trip, removing both the requirement that vessel operators fill in fishing coordinates in vessel logbooks and undergo annual inspections, and allowing for the renewal of fishing licences for "locked" commercial fishing vessels.
The signatories comment: "All of the above regulations are critical components of Thailand's monitoring, control and surveillance mechanisms and any degradation or dissolution of these essential tools would be to the detriment of the positive reforms made to the fishing industry since 2015. They provide important transparency mechanisms that shed light on a historically opaque and unaccountable industry."
"We believe that the Royal Thai Government has made genuine strides towards achieving a sustainable, legal and ethical fishing sector here in Thailand. NFAT's unreasonable and dangerous demands risk isolating Thailand and its fishing sector at a time when the international community is steadily moving towards a more transparent and accountable industry.
"We call on the Thai Government to ensure that the positive reforms of the past four years are preserved, preventing a reversal of the progress made to rectify the damage inflicted across previous decades of neglect."
Nick Kightley, ETI's Strategic Lead on Food and Farming, comments: "Thailand is one of the world's largest seafood exporters. But it has struggled to rid itself of worker exploitation within its fishing fleet and onshore processing, which are characterised by human trafficking, harsh employment practices and lack of worker representation.
"ETI set up a working group with our members to understand the causes of exploitation and to collaborate with others in finding solutions, and significant progress has been made in recent years. In fact, Thailand was the first Asian nation to ratify the International Labour Organisation's Convention on Work in Fishing (C188). It is vital that these important gains are not reversed."
ETI would welcome any initiatives that might lead to a change in NFAT thinking here. Understanding the issues from all sides and working collaboratively to establish dialogue and find solutions that protect workers, their jobs and also the future of the Thai fishing sector has to be the way forward.