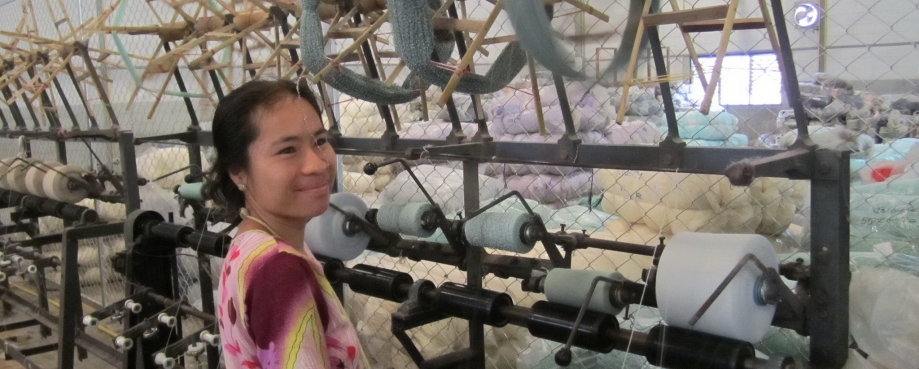 ETI and its members support international calls for Myanmar's new minimum wage to be applied countrywide. We have articulated this stance in a letter to the Myanmar government, urging it to resist the request for an exemption from the country's garment manufacturers.
Our letter was sent on behalf of ETI member companies that are currently sourcing from Myanmar, or considering investing in the country, and wish to see garment sector growth being underpinned by the provision of decent employment for Myanmar workers.
On 29 June, Myanmar's government announced a new minimum wage of 3,600 Kyat (approx $3.21/day), following a year of consultation with unions and employers. This proposed rate represents a compromise between what industry groups were calling for ($2,500 Kyat) and unions ($4,000 Kyat) were calling for. Last Thursday, Myanmar's garment factory owners unanimously voted against the proposed minimum wage, which has been broadly welcomed by trade unions.
We wish to counter the claims of Myanmar's garment manufacturers and employers associations that higher wages will dissuade foreign investors. A minimum wage that has been negotiated by all parties will attract rather than deter international companies from buying garments from Myanmar, particularly companies such as ETI members that have committed to upholding international labour rights standards in their global supply chains.
If Myanmar's garment industry wage levels are lower than other industries, the sector will not be able to retain the skilled labour force it needs to play its part in driving economic growth. Decent working conditions and stable industrial relations are also key conditions that would allow our member companies to build long-term trade relations with Myanmar. An exemption would mean garment workers being unfairly denied a wage that meets their basic needs, and could lead to work stoppages and industrial unrest – conditions that are far more likely to see international brands reconsider their investment in Myanmar than payment of a national minimum wage. 
ETI Director Peter McAllister said, "While Myanmar presents particular challenges to companies to trade responsibly, there are opportunities to avoid many of the pitfalls seen in other sourcing countries. We urge Myanmar's government to take a firm stance to help improve conditions - it is vital to ensure that the first ever minimum wage level doesn't lock workers from one sector into poverty."