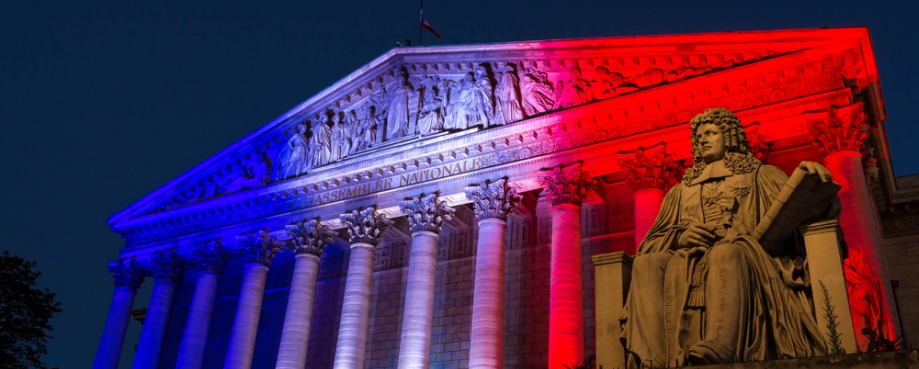 The French National Assembly has just adopted a corporate "duty of vigilance" or "duty of care" law after a legislative marathon of more than three years.
24 April 2017 update: Since this blog was first published in March, the situation with the French law has developed further. The law has been amended around payment of fines – they will no longer be imposed. See this JD Supra blog published on 4 April: French Companies Must Show Duty of Care for Human and Environmental Rights. The JD Supra blog also refers to the law impacting non-French companies operational in France if they have more than 10,000 employees worldwide. This has been confirmed by the definitive French CSR site, Novethic, which also states that foreign-based companies are impacted.
A new French law "Devoir de vigilance des entreprisesdonneusesd'ordre" makes it compulsory for large French companies to:
"Establish and implement a diligence plan which should state the measures taken to identify and prevent the occurrence of human rights and environmental risks resulting from their activities, the activities of companies they control and the activities of sub-contractors and suppliers on whom they have a significant influence."
Essentially, the law builds on standard due diligence requirements as stated in the UN Guiding Principles on Business and Human Rights.
Similarities and differences to the UK's Modern Slavery Act
The resemblance with the UK Modern Slavery Act adopted in 2015 in the UK is obvious, in that the core principle of due diligence is similar. But, there are also some key differences as ETI's Senior Accountability Advisor, David Bezagu explained to me.
NUMBERS: The UK law has greater reach as it focuses on annual turnover in the UK (£36 million or more) as the criterion for reporting, whereas the French law only applies to French companies and is based on the number of staff employed (5,000 staff in France or 10,000 staff from their combined French and foreign offices). It is therefore estimated that around 150 companies will be affected compared to more than 13,000 in the UK.

SCOPE: Despite affecting far fewer companies, France's diligence plan covers a much broader scope in terms of issues, as both human rights and environmental concerns are included. The focus is not only on ensuring decent working conditions and fair wages in supply chains but on sustainability too.

CONTENT: The UK's Modern Slavery Act does not set out any specific reporting requirements. There may be six suggested reporting areas — including operational governance, remediation and training — but the only requirements are that a company posts a link to a public statement on the home page of their website and gets sign-off from senior executives or the Board of Directors. Under the French law, it is interesting to note that companies are required to report on their alert mechanisms to identify risks, which should be "developed in consultation with the legitimate trade unions operating within the company". It also says that companies are expected to develop their plan in consultation with civil society organisations, such as sectoral or region-specific multi-stakeholder initiatives.  

PENALTIES: In France, if companies fail to demonstrate that they have established and implemented a plan, they will risk a penalty of up to 10 million euros. Currently, the only risk in the UK is to reputation.
The new law is expected to come into effect in France in 2018.
Beyond any potential impetus the law will give to similar initiatives at European level, in France it will hopefully trigger constructive debate and drive positive change in company practices. 
That's certainly what has been happening in the UK since the passing of the Modern Slavery Act.
ETI's new Base Code Guidance: Modern slavery - practical guidance for brands and retailers.