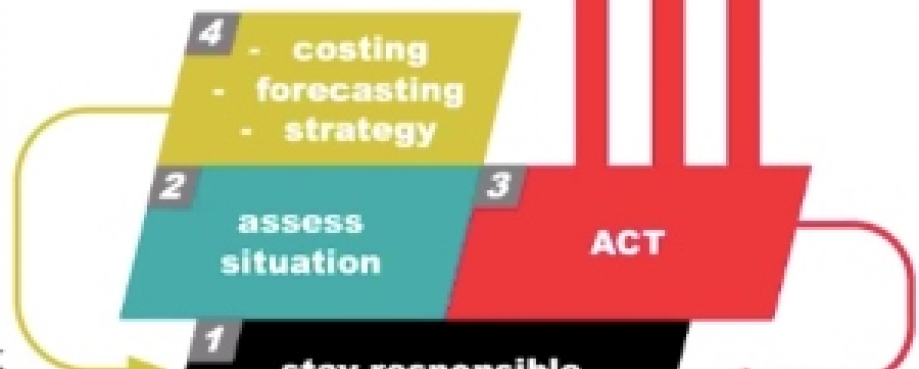 Global supply chain operations have come to a halt due to the unprecedented COVID-19 crisis since the first quarter of 2020. 
Retailers around the world have had to close shops and in some cases their entire business as result of government lockdown measures. Reports of unethical buying practices from brands include refusing to honour contracts, cutting prices, and delaying payment. 
A recent poll of ETI and FWF (Fair Wear Foundation) members participating in a webinar about China supply chains revealed that for 42% of participants, "confirming orders or production forecasting" was the top challenge they faced when engaging with local suppliers. The second biggest was a reduced ethical trading budget (31%).  When FWF surveyed local suppliers in a number of countries about whether brands consulted them when making purchasing decisions, they found a lot of variation; suppliers in India and Vietnam were much more positive than those in Myanmar and Bangladesh. 
Matrix APA, a leading member of ETI, has adopted a positive model of engagement with local suppliers during Covid-19.  With audits suspended and site visits difficult to arrange, Matrix has been focusing on data and communication to help provide relevant support and guidance to suppliers. 
First, they initiated a survey of Chinese suppliers via WeChat with the aim of learning:
The impacts of COVID-19 on factory internal operations
Awareness and knowledge of available government support
Expectations of Matrix in relation to support during and post-crisis  
There were several interesting results and insights from the survey:
77% of factories thought the impact would only last 3–6 months, with the biggest concerns around delayed payments and the risk of delayed and cancelled orders
While 76% of factories reported a fall in orders compared to last year, 12% reported a rise due to changing production to PPE and hand sanitizer
50% of factories expressed a desire for help in the "new normal" to improve their productivity and efficiency, reduce costs, and recover lost profits
Knowledge and awareness of government support measures in China was encouragingly high with 88% of suppliers having applied for help
Strengthening training and up-skilling workers was the top ask from suppliers - who suggested taking advantage of lower production rates and quiet business operations to invest in training so as to be better prepared when the business situation finally goes back to normal
42% of factories would like Matrix to provide training to workers and line leaders in areas such as  supervisory skills and worker management communication.
Understanding suppliers' concerns, priorities and operational challenges will help Matrix provide relevant and targeted support.  Matrix's local team has provided free training (on-site or via e-leaning) and supported suppliers to apply for local government training subsidies.  
Matrix has also been offering other types of support, including: posting hygiene measures and prevention and control advice via WeChat; ensuring local government policies on holiday extensions and the deferment of social insurance are communicated to suppliers; and offering advice to factory HR teams on work patterns, quarantine and retrenchment procedures, and the ethical recruitment of temporary workers. Matrix is also collaborating with other buyers whose suppliers share similar needs to launch capacity building projects and support suppliers. 
The full survey has been shared with ETI members and suppliers in China, and are available on request from ETI. In combination with the collaborative work being carried out by ETI and FWF (guidance, supplier interaction framework, and country-specific webinars combining the latest updates with practical guidance and good practice) they provide a useful and comprehensive resource for brands seeking to benchmark their own operations, and behave responsibly towards their suppliers during these challenging times.
For a full copy of the Matrix survey report and ETI & FWF guidance and the future webinar dates, please contact hannah.bruce@eti.org.uk.