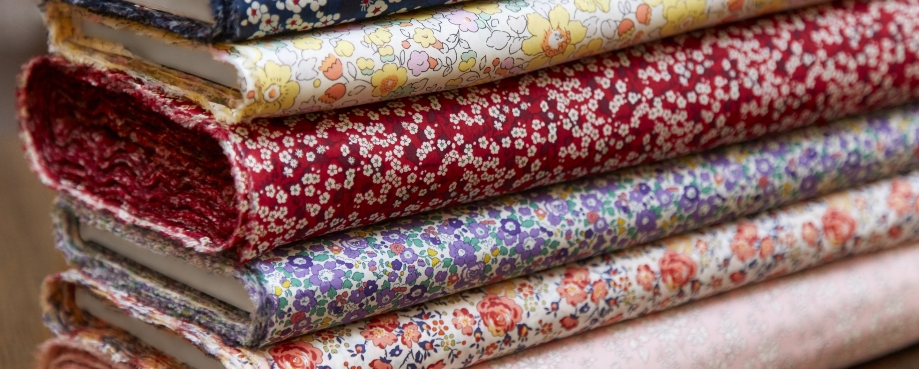 The last decade has been eye-opening – we witnessed the collapse of Rana Plaza and learned more about the true extent of global modern slavery. At Liberty, we have always been committed to ethical business conduct, however, it became apparent that we needed to do more to protect the workers in our supply chain.
As a commitment to focus our efforts, we joined ETI as a foundation member in 2019. While we had a lot of ideas for how we could better manage our supply chain prior to joining, we didn't have a comprehensive framework, or the tools needed to achieve this. ETI provided us with both and gave us an invaluable opportunity to connect with other like-minded brands at different stages of their ethical journey. We were able to share our teething problems with other new members and look up to more senior ones for examples of better practice.
Challenges
Liberty is not only a department store, it's also a fabric designer and wholesaler and has its own luxury brand. This diversity of business presented its own challenges; not least the visibility of our supply chain. When we joined ETI, one of our key objectives was to fully map our tier 1 suppliers of Liberty branded products. While this might seem like a relatively straightforward task, Liberty's range of activities means that we use different tier definitions for different parts of the business. For Liberty London and Liberty Retail, our tier 1 comprises finished products such as scarves, shirts, or bed linen. Fabric and other components are categorised as tier 3. On the other hand, in our Fabrics division, the finished product is the fabric itself which makes it tier 1. This means that to map our tier 1 across the entire business, we had to look at both main production sites and printing units.
Furthermore, the fabrics supply chain is complex  and often involves the use of intermediaries, homeworkers, and informal labour, which means that gaining the desired level of visibility is not easy. We are currently reviewing our methods for doing this and actively seeking support from other organisations – including our fellow ETI members – that have tackled this issue to improve our visibility in this area.
The Liberty-branded product offering is still a developing area of the business, which has meant onboarding many new suppliers nearly every season. This makes it challenging for us to have strong enough relationships to drive positive changes with our suppliers. With the support of ETI, we intend to consolidate our supply base as far as possible and build more long-term relationships with fewer but trusted suppliers.
Achievements
We are particularly proud of the steps we took alongside ETI and its company members during the Covid-19 pandemic. By engaging with ETI and its members we were able to better understand the collective challenges the retail sector was facing at that time. We also conducted a Covid-19 Impact Assessment which provided an insight into how our supply base had responded to the pandemic, how their operations had been affected, and what support Liberty could provide.
The survey was split into two parts focusing on:
Enhanced health and safety procedures.
Supplier and worker impact.
Liberty were invited by ETI to present the survey and its results to other corporate members as an example of Covid-19 Due Diligence. The key findings can also be found in our Modern Slavery Statement 2020-2021.
Opportunities
Risk assessments are an area of work we have been successfully developing with the help of ETI. As we highlighted in our Modern Slavery Statement 2021-2022:
Liberty's understanding of its risk profile has evolved significantly in the last year, informed by auditing data and a greater understanding of risks and risk indicators in our sector. Generated through membership of ETI, sector collaboration, and research from industry papers, our comprehension of both actual and possible risks has grown.
Being a member of ETI gives us plenty of opportunities to deepen our understanding of the risks in our supply chain, in particular within Liberty Fabrics. Given the complexity of the fabrics supply chain, as outlined above, we expect that we will need to adopt a more nuanced approach  to effectively assess, manage and mitigate risks in this area. We will achieve this thanks to the resources and the support that ETI offers, in particular the Human Rights Due Diligence Framework. We would be pleased to share the learnings from this exercise with the other apparel and textile members in the hopes of supporting them in their own efforts.
Going forward
Liberty's journey with ETI to date has been short but fruitful. Thanks to ETI's support and structure, we have managed to build momentum on our ethical business conduct which we intend to maintain. We look forward to connecting with even more ETI members going forward, ensuring that together we continuously improve working conditions in our supply chains.