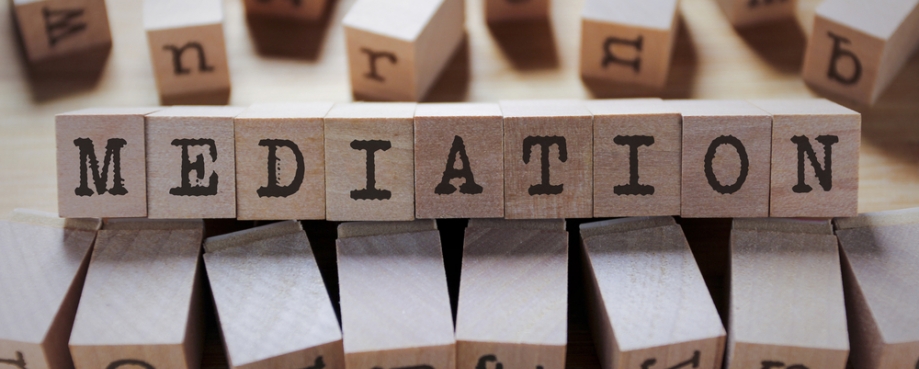 As part of ETI's complaints procedure, we undertake to publish results on our website once any dispute between members is settled. Here is the result of an alleged Base Code violation raised by NGO member Homeworkers Worldwide (HWW) against two corporate members, Sainsbury's and Asda-George.
HWW raised a complaint about Sainsbury's and Asda-George in May 2015 around working conditions in two related workplaces from which they sourced, SP Apparels Garment Unit and Mill in the Tamil Nadu garment sector. HWW wanted to ensure engagement in ETI's Tamil Nadu Multi Stakeholder Initiative (TNMS) and importantly better commitment to the ETI Base Code of labour standards across supply chains, including but not limited to forced labour, excessive working hours and paying a decent wage.
Face-to-face discussions with Sainsbury's and Asda George started in June and December 2015 respectively under the guidance of ETI's Executive Director Peter McAllister although the process was initiated immediately following the complaint. A period of extended mediation followed between ETI, HWW, Sainsbury's and Asda-George. Additionally, as part of the mediation process, it was agreed that HWW could keep another NGO, the India Committee for the Netherlands (ICN) informed of any decisions reached; even though ICN is not a member of ETI, it had previously collaborated with HWW over the publication of a related report on the South Indian textile industry.
After 21 months the dispute was resolved, albeit with several key milestones reached within that timeframe: 
Sainsbury's was not a member of the TNMS programme at the start of the complaint and confirmed that they were no longer sourcing from SP Apparels (although they were sourcing from other factories in Tamil Nadu). However, they recognised that they needed to do more to ensure that the ETI Base Code was upheld in the state. Sainsbury's subsequently joined the programme in March 2016.
Asda-George was already part of the TNMS programme although with limited engagement. Following the complaint, Asda-George had several meetings with ETI and HWW where they discussed how they were working to improve standards at SP Apparels. They shared the findings of their own assessments and discussed how they should follow up. They also ensured that SP Apparels participated more fully in the TNMS programme and encouraged the spinning mill unit to join the programme. A further independent investigation was proposed by HWW and discussed with the company in May 2016. However, a decision on this suggestion was delayed due to changes in Asda-George leadership. In January 2017, Asda George queried the need for a separate study, given their and SP Apparels' engagement with TNMS. ETI agreed, and HWW concurred, that given the positive dialogue that had been established within the TNMS programme the study need not go ahead.
The outcome of the complaint was that Sainsbury's joined the TNMS programme, Asda-George fully re-engaged with the programme, the SP Apparels' garment factory re-engaged and the mill joined TNMS. With HWW's agreement, ETI therefore officially closed the complaint in February 2017 and work continues under the TNMS initiative to ensure greater commitment to Base Code standards across the sector.
ETI grievance procedures and processes
ETI's Code Violation Procedure provides a formal avenue for raising and addressing breaches of the ETI Base Code in the supply chains of ETI member companies. Importantly, it seeks to promote engagement and reach practical collaborative solutions, rather than finding fault. However, the process also allows for ETI to rule on a complaint and act if there is insufficient progress.
Only an ETI member can file a complaint although an organisation which is not a member may approach an ETI member to secure its support to take a complaint forward. Likewise, a worker, or workers, wishing to file a complaint can do so with the assistance of the relevant Global Union Federation, other trade union organisations, or NGO members.
We take this approach in order to build confidence in the process and between parties (all information received by ETI from each party is provided to the other parties to the complaint). If there is sensitive information, then all parties agree the best way to deal with this. For example, to assist with the resolution of a complaint, parties usually agree to keep the contents of mediation confidential, although we commit to publicising outcomes at the end of the process.
A company normally has 10 working days to acknowledge and where possible provide an initial response to a complaint. However, once a complaint is being processed we recognise that the complexity inherent in many global supply chains and our commitment to finding collaborative solutions may mean that progress to reach a solution can take time. Nonetheless, we encourage timely action. 
ETI's grievance mechanism was agreed by our tripartite membership (companies, trade unions and NGOs) and its approach draws on UNGP criteria and the principles of protect, respect and remedy. UNGP criteria for grievance mechanisms are that they be legitimate, accessible, predictable, equitable, rights-compatible and transparent.