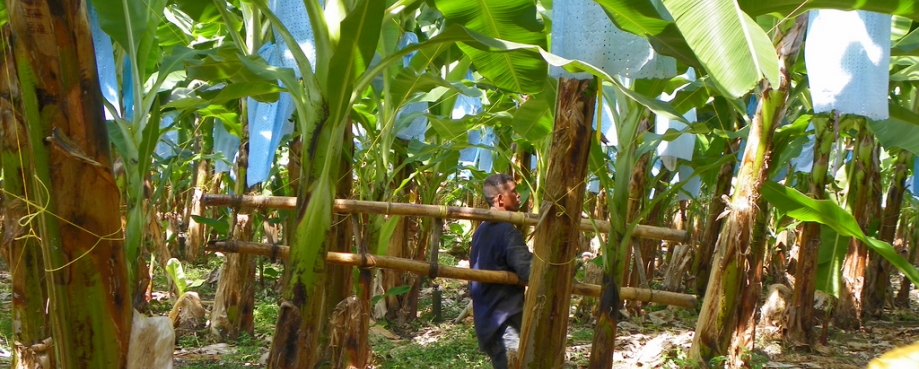 The GMB has made allegations of human rights abuses in the Honduran and Costa Rican fruit sectors supplying multinational company Fyffes, and called for Fyffes to be expelled from the Ethical Trading Initiative (ETI).
We recognise that this is a region and sector where worker's rights violations are known to exist and acknowledge the seriousness of the allegations made.
We also confirm that:
Fyffes is a member of ETI, as is the NGO BananaLink, which ETI understands has recently raised concerns with Fyffes on behalf of SURAGROH melon plantation workers at the centre of the allegations.
ETI first became aware of potential issues on the plantation on Wednesday 10 February, the day before the GMB's press release.
No party has escalated the allegations to a formal process whereby the ETI's Secretariat steps in to take action.
ETI reserves the right to expel members and has done so in the past, but only after a thorough investigation.
Peter McAllister, the ETI's Executive Director said: "We take all allegations very seriously.
"When issues are raised and there are local processes in place such as mediation and negotiation agreements, members are expected to work together and use those processes to get resolution.
"We understand that there are local processes in place in this case.
"Once local processes have been followed, and if parties are unable to reach agreement, then members can raise this formally with the ETI and we take action according to our established procedures."
Peter McAlister went on to say that the ETI is active in promoting workers' rights across supply chains in line with its Base Code, a globally recognised code of labour standards to which all members commit when joining the ETI.
He also said that ETI is a tripartite organisation that includes global trade union federations – the TUC, ITUC and others – as well as companies and NGOs and that all have equal rights to raise issues of concerns on behalf of any other union, company or organisation.
ENDS
Released by Jane Moyo, Acting Communications Manager, Ethical Trading Initiative on 020 7841 4358