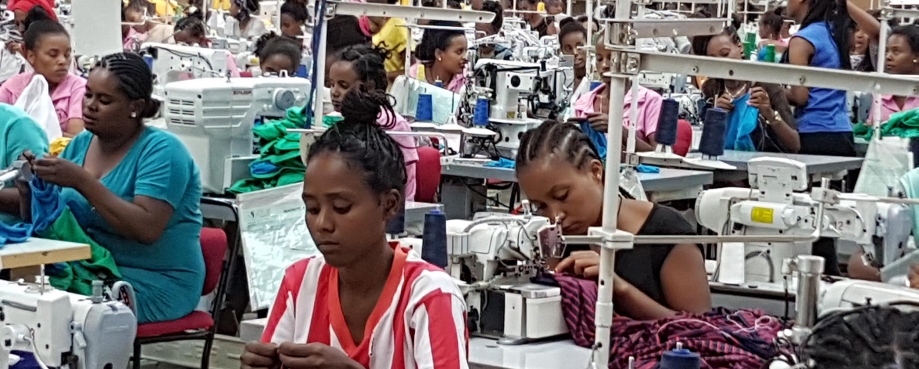 When it comes to ethical trade, there's no reason why a small business can't punch above its weight and even show larger multinationals how it's done
There are 5.8 million small businesses in the UK, accounting for three fifths of employment and around half of all turnover in the UK private sector.
But despite being large in numbers, SMEs can sometimes lack the confidence in their leverage and ability to evaluate risks in the far-flung parts of their global supply chains, especially when it comes to potentially sensitive issues such as freedom of association. 
But it's simply not the case that it's always the big multinationals that lead the way on ethical trade. SMEs might have fewer resources and less capacity compared to larger businesses, but they are often more flexible and able to respond more quickly to change, and their impact on human rights can be just as significant. 
Building capacity for SMEs - a helping hand
A new government-funded scheme is offering SMEs up to 80% off ETI training courses and consultancy packages tailored directly to their businesses needs. 
Companies with a turnover of less than £44m and fewer than 500 staff who either source or are considering sourcing from countries covered by the scheme are likely to be eligible.
Big savings: A 2-day bespoke training package for an internal team would normally cost £5,600. With the discount, SMEs will pay between £1,120 and £2,240, depending on company size.
SMEs can get help to:
Develop an ethical trade programme appropriate to sector and company size 
Find out what elements of human rights due diligence work for SMEs
Identify the salient risks in the supply chain
Develop systems and processes
Identify and tackle modern slavery risks 
Learn how to make best use of the ETI Base Code 
Tailored and bespoke
ETI will work with the SME to identify the best training format - whether that is bespoke training delivered at the company's HQ, or attendance by SME staff on an existing ETI training course where they will have the opportunity to meet and network with other businesses facing similar challenges. 
What training is on offer?
ETI runs a range of training courses on issues as diverse as ethical procurement and buying, avoiding gender discrimination and complying with the Modern Slavery Act. We also run a two-day intensive Human rights due diligence course, and the popular 'Essentials' series of workshops covering key aspects of ethical trade. Full course details here. 
How to apply
SMEs interested in applying should email us or call 020 7841 4350 to speak to one of our advisors.
The next stage involves completing a brief application form.
The scheme is run via the UK Government's Business Integrity Initiative.