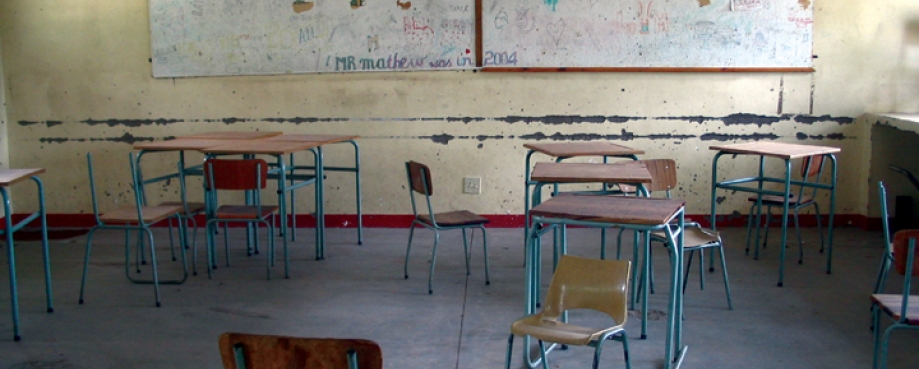 2021 marks the International Year for the Elimination of Child Labour. For the first time in 20 years global estimates on child labour have increased, exacerbated by increasing poverty caused as a result of the Covid-19 pandemic and the ever-volatile effects of climate change.
Many children are out of school and economic pressures on families continue to grow, meaning millions of children have already been or could be forced into child labour as households use every available means to survive. In addition to robbing children of their childhood and their right to education, working children can suffer severe bodily and mental health problems resulting in devastating impacts to their physical, emotional, and social development.
As a global community we need to increase our efforts to ensure that more children are protected from harmful work and get access to the quality education they deserve. Under the umbrella of Alliance 8.7, the global partnership committed to achieving Sustainable Development Goal 8.7 to end child labour, together with many of the world's leading agencies, Save the Children has pledged to accelerate progress towards ending child labour in all its forms by 2025.
Child labour and Save the Children
Save the Children has a long history of tackling child labour in various contexts around the world. Over the years it has become increasingly important to work collaboratively with the private sector, civil society and governments through a holistic, integrated approach – one that not only responds to but prevents child labour by tackling its root causes – which are linked to and exacerbate existing systems and structures within communities.
The International Year for the Elimination of Child Labour has given us renewed energy to work on these issues and a platform to hold governments and companies accountable to ensure that no matter where children are born and raised, they remain free from child labour and safe to return to school.
So, what does this look like in practice?
Save the Children is working to strengthen the 'child labour lens' in our programmatic and advocacy work. For example, in our Safe Back to School initiative, we have come together with communities, civil society partners and governments to address common barriers to children's access to education, such as child labour. In addition, we are working even harder to strengthen child protection, social protection and other systems that can help prevent and respond to child labour.
One example of our work is in Côte d'Ivoire. Cocoa production is an industry that represents almost one sixth (15%) of Côte d'Ivoire's GDP, more than half (50%) of its export earnings, and two-thirds of direct and indirect employment. As a key source of revenue, child labour in the industry has the potential to threaten a critical part of the country's economy. Despite this, high rates of child labour prevail. In both Côte d'Ivoire and Ghana, two in every five (38%) children living in cocoa production areas are engaged in child labour. And a relatively high percentage of these working children (37%) are engaged in harmful or hazardous work involving the use of dangerous tools and carrying heavy loads.
Key drivers of child labour in Côte d'Ivoire
The drivers of child labour are often multi-faceted – making it a complex issue to solve. In Côte d'Ivoire, as in other countries, poverty often drives families to ask their children to work – or children volunteer to work to support their families. Sometimes this is to ensure there is enough food to eat for everyone, and sometimes this is to support their own needs such as to pay for school-related costs (e.g. books, transport or other fees requested by the school or teachers such as 'waste management' fees). Other times, families and community members' lack an understanding of what child labour is and the negative impact it can have on children both now and in the future.
Structural challenges are also to blame – a large informal sector, weak legal frameworks, poor implementation of existing laws and policies and a lack of coordination among the various actors involved in the prevention and response to child labour means it easily goes undetected. Furthermore, whilst efforts are on-going to strengthen national systems, there are still very few formal child protection, prevention or response mechanisms close to affected communities - making it hard for cases to be dealt with in a timely and adequate manner.
Our response in Côte d'Ivoire
Save the Children has developed an innovative and holistic model that aims to prevent, protect and respond to child labour in Côte d'Ivoire's cocoa industry, which includes:
Strengthening child protection systems: With a specific focus on expanding the capacity of the state referral system, its implementation of a case management approach and utilising linkages between supply chain monitoring and remediation mechanisms to larger child protection systems.
Facilitating a child's return to education: We work across a range of activities to ensure this is possible from building schools, setting up bridging classes, supporting children who have been out of school for some time, ensuring schools offer a safe and protective environment, and providing vocational programmes for children aged 14-16.
Raising standards: We encourage cooperatives and farmers within the cocoa value chain to ensure the protection of children's rights through effective due diligence processes, policies, and institutional practices. We conduct sustained advocacy with government to increase investment in social protection and social services. We also campaign to make it legally binding for the private sector to adopt the Children's Rights and Business Principles framework, a guiding tool for companies to help them understand how they impact children in their value chain through every day operations.
Addressing root causes: We work with communities to break the cycle of poverty, one of the drivers of child labour, by stabilising household income and building resilience to financial shocks. This includes establishing Village Savings and Loans Associations which provide community members access to fair savings, credit and financial support for income generating activities.
This blog was written by Nafissatou Traore, Head of Advocacy, Campaigns, Communication and Media with Save the Children in Cote D'Ivoire and Claire Milligan, Senior Child Protection Advisor at Save the Children UK.
We hope this has given you a glimpse of some of our work on child labour – we look forward to sharing more with you over the coming months. Please feel free to get in touch if you have any questions at c.milligan@savethechildren.org.uk.