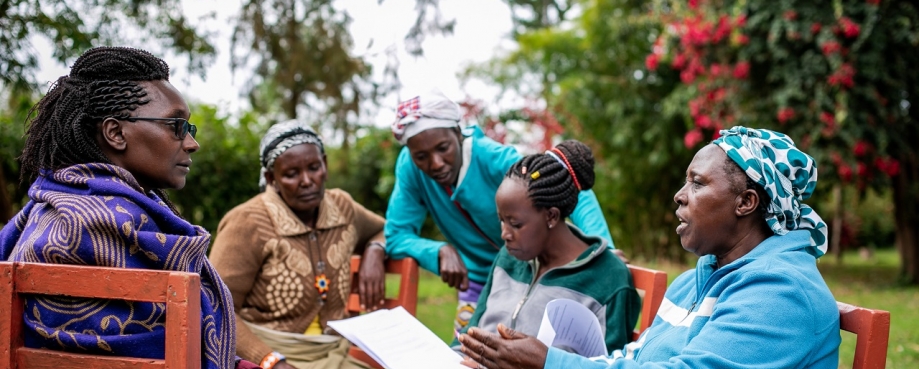 Like many organisations, we've been on a journey over the last few years. In January 2020, we embarked on a strategic review process that brought changes to our structure, our core focus areas, and our ways of working. A few months later, the Covid-19 pandemic struck, bringing into sharp focus some of the entrenched power imbalances of the global trade system, and giving additional impetus to our advocacy on issues such as labour rights and decent pay.
Shortly afterwards, the death of George Floyd, and Black Lives Matter which followed, gave fresh urgency to vital questions around racial iniquities and the need for organisations like ours to shift power to communities affected by injustice. With the world around us changing so rapidly, it was time for us to change too.
We've known that our former name, Traidcraft Exchange, was holding us back for some time now. The confusion between our organisation, an independent charity since 2018, and our longtime partners, the fair trade business Traidcraft plc, stopped us reaching new audiences. Our name distracted from our work supporting entrepreneurs and community led businesses to flourish and tackling the key drivers of trade injustice through campaigning and advocacy.
Of course, it still resonated with some of our longstanding allies, whose support we are continually grateful for. And we remain proud of our heritage and our historical associations with fair trade as a concept and Traidcraft as a business. But we found that many others were puzzled - mistaking us for Fairtrade or Traidcraft plc. Getting our messages across about the importance of a UK trade strategy that addresses climate change, or the need for a watchdog to tackle injustices in the garment sector, was made harder when people didn't always understand who we were.
So for around 18 months we consulted widely with our staff, supporters, and partners. We sought a name that states simply what we do. Transform Trade was suggested by one of our supporters and the simplicity and clarity of it appealed to us all. There's no fuss, no hidden meaning, just one ambition – to see transformation in the world of trade. Since we've launched the new name, we've been very heartened by the feedback received. Our supporters and allies seem to share our excitement, and the clarity of purpose the new name brings.
Though it wasn't part of the plan, it does feel fitting that this rebrand has come during a period of such rapid change and major challenges. Faced with the impacts of Covid-19, the climate crisis, food supply disruption and polarising inequality, it feels like we need a rallying cry for more people to join the movement for trade and climate justice. Changing our name means we can now focus all our resources and energy on fulfilling our mission: to Transform Trade, so everybody benefits.