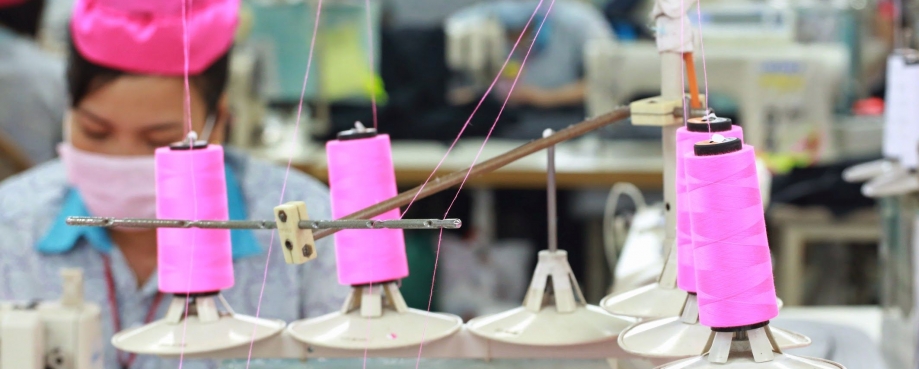 The UK parliament's Joint Committee on Human Rights has just published its Human Rights and Business 2017 report calling for "stronger legislation, stronger enforcement and clearer routes to justice" to protect workers' human rights. We agree.
I should start by declaring that ETI gave written and oral evidence to the Joint Committee on Human Rights for the report – and helped facilitate the committee's visits to Turkish and Leicester garment supply chains, which were used as case studies.
Additionally, our views are mentioned throughout the report.
As are the views of our tripartite membership and other organisations with which we have very close working relationships.
 Strongly applauding recommendations
We strongly applaud the Committee's recommendations, of which there are many.
These include, but are not limited to:
The government demonstrating the same level of human rights commitment within its own procurement supply chains that it expects from companies, with expectations on government suppliers to recognise trade union membership.
Legislation that imposes a duty on all companies to prevent human rights abuses, and making it a criminal offence if they fail to do so, including in lower levels of the supply chain.
A stronger role for UK enforcement agencies in tackling poor practices, particularly in UK garment manufacturing.
Our Apparel and Textiles programme manager, Martin Buttle, who's running a project that seeks to improve garment workers' rights in Leicester is particularly pleased about the third point.
And about the recommendation that government bring forward legislative proposals to grant powers to local authorities to close premises which are found to exploit workers.
He's also pleased with the acknowledgement that any new powers must be fully resourced and should be drawn up in consultation with the GLAA, the Local Government Authority and HMRC.
More broadly, we believe the Committee is right to call for more accessible and effective mechanisms to improve access to justice in cases where human rights may have been breached. In the UK, for example, it recommends reducing industrial tribunal fees.
We also believe the government should heed the Committee's warnings not to rein back on human rights considerations in any post-Brexit trade deals.
From child labour to slave labour
ETI promotes respect for workers' rights worldwide.
Though our Base Code of labour standards we work with our tripartite membership to ensure that workers in global supply chains enjoy security, in conditions that are free from exploitation and discrimination.
We agree with Harriet Harman MP, the Committee Chair, who recognised the growing importance of human rights issues to businesses, consumers and government but said more needed to be done.
"No one," Harriet Harman said, "wants to be wearing clothes made by child labour, or slave labour.
"UK companies need to have high standards abroad as well as here at home and they must ensure that there are not human rights abuses in their supply chain."
That's key.
Levelling the playing field
Without exception, ETI members giving evidence to the Committee confirmed that maintaining human rights in supply chains is high on their agendas.
Members included Asos, Marks & Spencer, New Look, Next and the Co-op as well as the TUC and from the voluntary sector Anti-Slavery International, CAFOD, Christian Aid and Traidcraft.
Companies can't be ETI members unless they are committed to a human rights agenda as articulated in the UN Guiding Principles on Business and Human Rights (UNGPs), with their emphasis on "protect, respect and remedy".
They are also committed to freedom of association and collective bargaining – a key Base Code requirement.
What our member companies want is a "level playing field between good business and those that are currently less compliant."
That's right and fair.
Nonetheless, as Harriet Harman warned, "supply chain dynamics" and an "uneven distribution of costs and benefits between retailers and manufacturers" remain a major factor mitigating against improved wages and working conditions globally. That has to be addressed.
But, what's also right, is that if all the Committee's recommendations were acted upon, they would certainly become a beacon for international action, and be transformational.
For business and for workers.
For a copy of the report and a summary, which includes the recommendations, go here.