Public

4 February 2019

Tools, Guidelines & Briefings
Subject(s)
Grievance
Remedy
Migrant workers
Modern supply chains are complex, multi-tiered and span the globe. Production typically occurs in developing countries, where labour rights policy may not be sufficiently evolved or enforced, and workers may not be able to freely negotiate improved working conditions with their employers. Workers face numerous rights infringements, including severe human rights violations such as modern slavery, sexual and verbal assaults, workplace accidents, and gender or ethnicity-based discrimination. Establishing clear, effective and transparent systems to provide remedy will help to ensure that companies meet their responsibility to protect workers' rights.
This guidance is intended to help businesses better understand how to both prevent and respond to labour rights abuses. It may also  be a helpful resource for trade unions and other labour rights entities, worker-led organisations, NGOs and civil society actors. In particular, the guidance provides practical advice, tools and examples to help businesses develop effective remediation strategies in line with the UNGPs, and establish systems to address labour rights abuses in a constructive manner. This includes developing and supporting mechanisms that enable workers to report concerns and rights abuses, known as Operational Grievance Mechanisms (OGM).
Page
Access to Remedy Principles for Migrant Workers and the JustGoodWork Malaysia app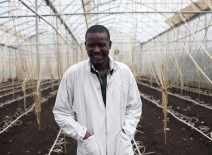 Operational grievance mechanisms and access to remedy for migrants in global supply chains.
Read more