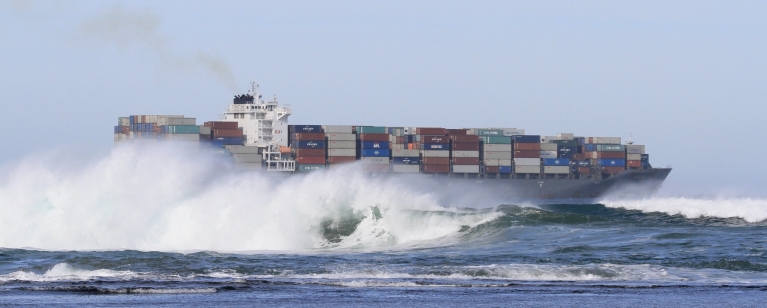 Organisations
TFG London
ONE+All
JULY 2021
In under twelve months the seafarers' crew change crises at the height of the pandemic has resulted in collective advocacy by trade unions and companies to the ILO and International Maritime Organisation, leading to the UNGC guidance, Maritime Transport and the COVID-19 Crew Change Crisis. ETI members played a significant role in this groundswell of activity. Importantly though, they have now taken steps to map this unknown and hitherto hidden part of their supply chains. 
An oblique industry, complex supply chain, knowledge vacuum and an oft forgotten and hidden workforce, creates a challenge that needs addressing. The Logistics Expert Support Network has been created so that companies can take part in direct discussions with ETI member, the International Transport Workers' Federation (ITF); who represent nearly 20 million transport workers in 150 countries worldwide.  
ITF holds extensive data on shipping lines, vessels, routes, and vast practical knowledge on the industry and workforce moving our goods around the world twenty-four hours a day. Through its global network of shipping inspectors ITF also has an established grievance mechanism and remedy pathway.  
In recognition of the seriousness of the issues outlined during our meetings, and moving beyond round table discussions and events, the ITF has established a Seafarers Human Rights Due Diligence (HRDD) Unit which aims to support companies with bespoke and confidential HRDD  health checks on their shipping supply chains. The health check report will provide: 
Details of vessels goods are transported on 
An overview of vessel specific human rights grievances raised by seafarers 
Remedy that has been provided through the ITF inspectors, and 
Proportion of vessels in your supply chain covered by ITF acceptable collective bargaining agreements 
ETI members Francesca Mangano (CSR and Sustainability Executive, The Foschini Group) and Ken Edgar (Overseas Director, Rowlinson-Knitwear) have participated in the piloting of the HRDD health check: 
The Foschini Group: "It was the start of the journey for us mapping our shipping providers. We had obtained data on our shipping providers but needed to know how to interpret the information and how this tied into our HRDD processes. The health check made sense of what we were looking at and provided evidence to raise with our Company Board. For us, having the health check was a way to get real time information from the source, having access to the crew members' voices both through auditing and trade union representation. And most importantly being able to access expert advice and the prospect of going beyond the audit and offer access to remedy where immediate workers assistance is needed." 
Rowlinson-Knitwear: "The bespoke report on vessels carrying our goods gave us the information we needed to be able to negotiate with our logistics provider, but more importantly informed our planning for annual audits. Knowing that there is an established grievance mechanism and remedy plan through the inspector reports is an assurance we welcome. To cap off the bespoke HRDD health check report, would be to meet and interview an actual seafarer - hopefully this will happen once we're through the pandemic." 
Request your company HRDD health check in complete confidence via seafarersHRDD@itf.org.uk