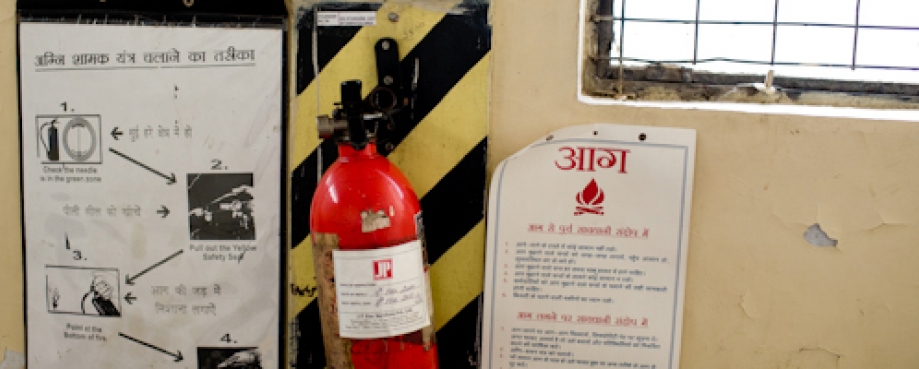 The recent fires at Garib and Garib and the Hameem Group in the Ready Made Garments (RMG) sector of Bangladesh are sad reminders of the parlous state of occupational health and safety in the country, and the absence of decent social protection for the families of the dead and the injured.
Back in 2005, collective failings of the employers and the authorities lay behind the collapse of the Spectrum Sweaters factory in Savar, which resulted in 64 dead and a further 84 injured and provoked an international outcry.
So loud was the response of the national and international trade union movement and the NGO community that a group of retailers were spurred to respond to this dire situation.
Of the numerous responses, the joint relief initiative by ETI members Inditex and the International Textile Garment and Leather Workers Federation (ITGLWF) was the most far-reaching and was conceived from the outset as a replicable scheme for compensating the victims of industrial disasters in LDCs.
In addition to improving on the statutory compensation for loss for both the families of the dead and for the injured, the scheme provided immediate relief to over 600 Spectrum workers rendered unemployed by the disaster. Inditex and the ITGLWF were instrumental in ensuring that the injured received proper medical attention and periodic independent medical assessments of the condition.
The major advance, however, was a calculation of loss of future earnings for the deceased, to be received in the form of a monthly pension for families and widows who continue to live in rural poverty and who had depended so much on the deceased workers for their monthly remittance.
Determining the precise circumstances of each of the families required an unprecedented tripartite fact finding mission involving local employer, trade union and NGO participants.
The BNC and the local NGO INCIDIN were then granted local ownership of the administration of the scheme.
Six years on, all the pensions have been paid, but the families and local parties, mindful of the difficulties of ongoing administration of monthly payments, have opted for one-off lump sum payments of their remaining pension entitlements. These are due to made in the coming months at a ceremony at the offices of the BGMEA, at which a draft protocol for dealing with industrial disasters in the RMG sector will be discussed.
This protocol, which contains the key elements of the Spectrum scheme, could not be more timely as stakeholders grapple with the aftermath of the recent fires.