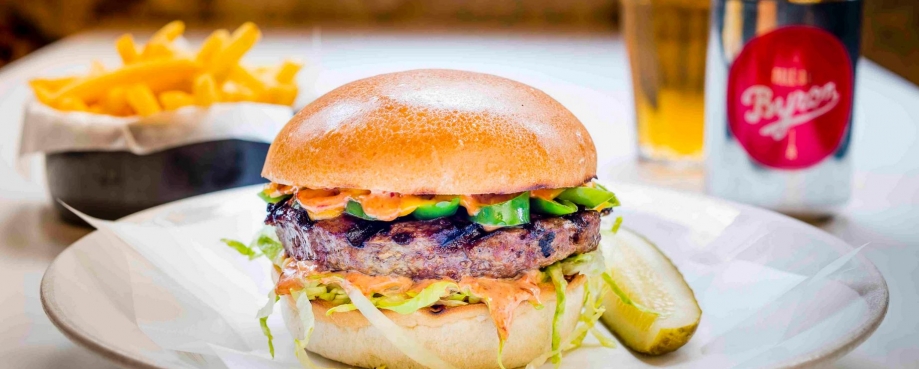 Last week, reports emerged that on the morning of July 4th, dozens of staff at the Byron Hamburgers chain of restaurants were arrested, with several allegedly deported by immigration officials. Ben Rutledge tracks the story and also asks what precedents have been set for both migrant workers and their employers.
The new Immigration Act, which received Royal Ascent in May 2016, provides the government with a range of new powers aimed at curbing 'illegal working' and the exploitation of migrant workers.
It was these new powers that were deployed last month in order to conduct raids and make arrests of staff working at Byron Hamburgers.
The extension of criminal liability
Under the new act, the existing criminal offence of knowingly employing an illegal migrant has been extended to cover employers who had reasonable cause to believe that workers may be disqualified by reason of their immigration status.
The maximum penalty for this offence has been increased from two to five years. 
The clause serves to lower the burden of proof required to convict employers who are negligent in not conducting sufficiently robust checks against a person's eligibility to work in the UK, and will likely result in a higher number or fines and prosecutions.
If an employer carries out checks on relevant documents before offering employment, they will have a defence against such charges.
However, employers are now liable for civil penalties if they negligently employ someone who is not entitled to work in the UK, and will commit a criminal offence if they do so knowingly.
The act has also created a new offence of illegal working, which will enable the earnings of illegal workers to be seized under the Proceeds of Crime Act 2002.
The Byron burgers story
According to the BBC, the Home Office confirmed that 35 nationals from Brazil, Nepal, Egypt and Albania were among those rounded up in the raid at Byron.
The story prompted extensive discussion on social media, with the hashtag #boycottbyron trending on Twitter, where there was both criticism and support for the company.
A coalition of rights organisations has organised several protests at different Byron branches over the past week.
This has generated extensive media coverage and investigation into the company's practices, with Byron coming under intense scrutiny around whether they acted in the best interests of their employees or neglected the duty of care owed to them.
But, whatever the views on Byron and whether the company should have acted differently, the new Immigration Act places the onus on employers, such as Byron, to ensure that they carry out checks against the right to work.
This is irrespective, for instance, of whether or not that employer has the necessary knowledge or skills to assess fraudulent documentation.
Emphasis now on criminalising illegal workers not preventing exploitation
In my view, the approach adopted by the government in convening these new powers is problematic. The emphasis is centred on criminalising illegal workers, rather than preventing exploitation.
Under the UN Guiding Principles on Business and Human Rights, the government is obliged to protect the rights of migrant workers, all of whom have rights under international and UK labour law, regardless of their immigration status, and ensure that businesses respect the rights of workers.
However, undocumented migrant workers are less likely to submit complaints about exploitative conditions if they fear being arrested and quickly deported, without regard to their family's welfare or their own right to seek restitution.
Comparing the Immigration and Modern Slavery Acts
The Immigration Act appears to conflict with the priorities set out in the Modern Slavery Act, which places the onus on companies to take steps to eradicate exploitation in their businesses operations and along their supply chains.
Under the Modern Slavery Act, the focus is on ensuring conditions in the workplace are decent, that vulnerable workers are treated fairly and are paid (at least) the minimum wage. 
Victims of modern slavery may seek compensation for their alleged abuse and mistreatment.
The Immigration Act, by contrast, risks supressing, discouraging or undermining the filing of complaints by exploited workers.
Yet, if we want to reduce the exploitation of vulnerable people within the UK, laws and regulations should provide adequate protections for such groups.
Welfare of vulnerable workers should remain paramount
The welfare of vulnerable workers and their families should remain paramount when dealing with cases of exploitation and coordinating responses to tackle it.
The Council of Europe's Commissioner for Human Rights stated that the hostile environment towards migrants in the UK has been aggravated by the adoption and consideration of draconian laws and policies that are characterised by a clear thrust to further criminalise migration.
It is therefore vital that the new rules in the Immigration Act are deployed responsibly.
What's crucial is that they are not used to create greater vulnerability for migrants, or contribute to further stigmatisation, by insinuating that immigrants pose a threat to UK society.