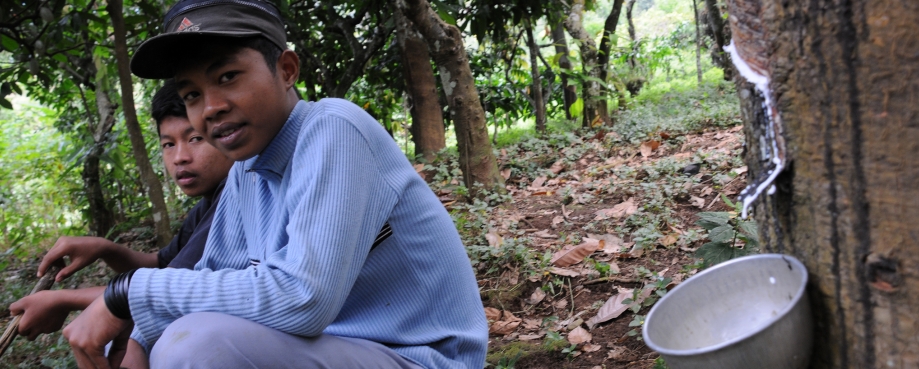 Ethical Trading Initiative (ETI) has today published its response to the government's consultation on transparency in supply chains.
ETI is leading alliance of companies, trade unions and NGOs that promotes respect for workers' rights around the globe. ETI's vision is a world where all workers are free from exploitation and discrimination, and enjoy conditions of freedom, security and equity.
ETI consulted widely with its membership and responded in detail to the consultation questions. The response calls for all six areas of currently recommended content for modern slavery statements to be made mandatory, and for an additional requirement to be added on grievance and remedy which focuses on the most vulnerable workers in supply chains. It also calls for companies that fail to publish fully compliant statements to be "named and shamed" on the central register and subject to unlimited fines.
Cindy Berman, ETI's Head of Modern Slavery Strategy, comments: "Our members agree that mandating specific areas of statement content will increase the effectiveness of Section 54, drive up the standard of reporting, and make it easier for companies to be held to account. This should level the playing field and drive greater transparency, and could also initiatite a race to the top on effective action to combat human trafficking and human slavery".
A consistent theme among ETI members was that the legislation should mitigate against, rather than reward, "tick box compliance". Members expressed a wish to see more and better guidance in each of the six reporting areas, and for companies to be required to report on the entirety of their supply chains, rather than just the top tiers.
"Even if companies have not fully mapped their supply chains and may not yet be aware of the modern slavery risks in these areas, they should be required state what they do and don't know and what measures they will be taking to know and do more," adds Berman.
The response also details recommendations on the features that a central registry of modern slavery statements should include, such as the inclusion of all statements published by an organisation, not just the most recent, information on company size, an enabled search function for comparability and benchmarking, and guidance to help consumers evaluate company performance.
ETI members were also asked whether reporting requirements should be extended to large public sector organisations not yet captured by the legislation who share many of their suppliers with the private sector. This was seen as an important step towards levelling the playing field, and engaging with non-consumer-facing companies which do not face the same reputational pressure that is driving good practice among many large retailers.
Read ETI's full consultation response
To speak to Cindy Berman or Owain Johnstone in the ETI Modern Slavery Team, please contact Lindsay Wright, Communications and Media Manager on Lindsay.wright@eti.org.uk or 00 44 (0) 7841 4352.