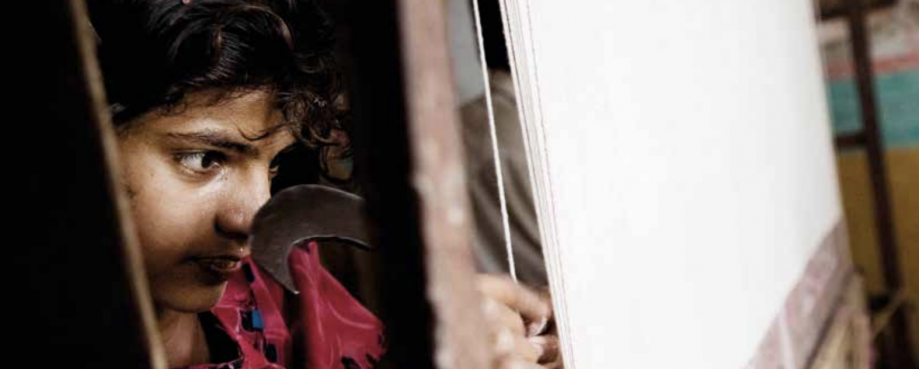 Caste is one of the greatest sources of prejudice and human rights abuse in the world today.
It has been wielded to justify the deprival of people's access to decent work and human dignity and used to defend the discrimination of more than 200 million men, women, and children in India alone, and a great many more worldwide. Yet many businesses, mainstream trade unions and non-governmental organisations (NGOs) alike, are not aware of the subject and how it may relate to them if they operate in countries in South Asia. With a lack of knowledge on the realities of caste and its consequences, even progressive, responsible businesses may undermine their own efforts to protect workers' rights and implement responsible business codes and the UNGPs.
Tackling any rights abuse first starts with developing a better understanding of the issue, especially those that are too often hidden or complex, such as forced labour or caste.  A good start is to understand that caste is a deeply rooted social construct, that will have a significant impact on how people are perceived and treated. While Brahmin's are traditionally a group with religious roles who enjoy social privilege, there are those who are traditionally so-called 'lower' castes, such as Dalits who are generally looked down upon and treated with wide disdain. In India alone this number is over 165 million. In the context of work this too often translates to exploitation, abuse and even cases of sexual harassment and physical abuse.
Therefore caste, and in particular those that considered Dalits or other 'lower' caste groups, are particularly vulnerable, just by virtue of their social status. Furthermore, in the South Asia region, Dalits are often forced to migrate to find work, further increasing their vulnerability. Too often they have been excluded from even basic education and may lack the skills and confidence to advocate for themselves when institutionalised representation fails or excludes them. Given that caste is woven into society in much of South Asia, this should be one aspect that businesses consider when they undertake their human rights due diligence. However, to those beyond the region, it can remain an invisible and unrecognised risk. Even within the region, caste can be seen by some as too sensitive a subject to raise, or even worse just accepted as a prevailing norm by many.
Working with experts, ETI has developed and published caste guidance that seeks to support businesses in understanding the risks posed by caste discrimination when their operations and supply chains stretch into caste-affected countries. The guidance explains how caste, if unaddressed, can fundamentally undermine the implementation of the ETI base code and compliance with labour rights. The guidance also sets out good governance and management practices to enable businesses to proactively counter caste-based discrimination, respect fundamental human rights, and advance access to decent work for all.
If sourcing from South Asia, it is better to assume that caste is a potential risk factor for your business and that where caste is present as part of the social fabric, an enhanced human rights due diligence approach is critical. This should go beyond typical corporate social responsibility efforts, noting that typically regular social audits are not enough, and indeed if conducted by local auditors, may fall foul of local attitudes to caste that are part of cultural norms. Therefore, a good starting point is to increase awareness internally and with local sourcing staff, of caste, Dalits and what these ideas mean in the world of work. To do this effectively businesses need to draw on and work with local experts in sourcing markets to understand sector practices and how caste is both a factor and a heightened risk.
Through an enhanced due diligence approach, a business can work to build awareness of the heightened risk and special provisions needed to ensure Dalit workers are protected, including how subsequent audits might be conducted. Ideally, such work with suppliers can help introduce local experts to the workplace to help promote change with management and workers, recognising that changing social attitudes and deep-rooted practices take time. Lastly given that this is an issue that affects many, it is important to share experience and good practice with others.
Caste discrimination is not going to be eliminated by business, but whether known or not, it is certainly a high-risk factor in terms of how workers' rights are respected in many situations. This will frustrate business's ability to meet consumers expectations and their own responsible objectives if it is not embedded in due diligence processes, especially as increased regulatory scrutiny of businesses grows.