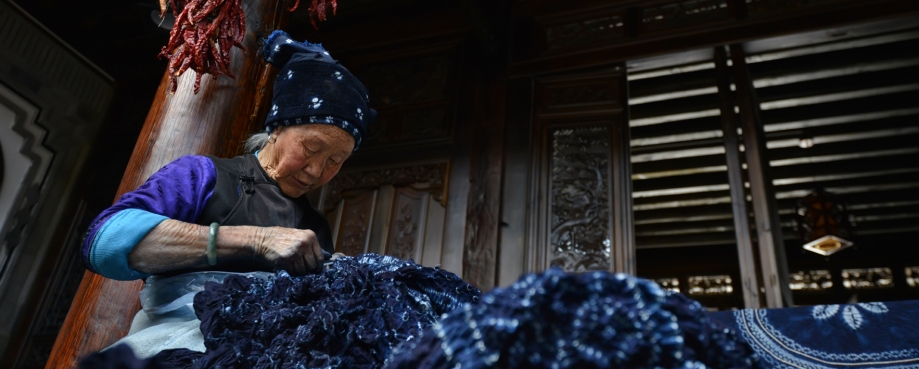 What can the garment industry do to make inclusive supply chains a reality and how can governments help? Our guest blogger, Mirvette Russo of Forward in Fashion reflects on a panel discussion she took part in convened by Spinna Circle at the WTO's Annual Public Forum in Geneva.
The theme of this year's WTO Forum was inclusive trade. As the Forum's web page states, at a time when the business environment is changing and world growth is slowing, it's important to ensure that trade is truly inclusive.
In other words, that trade includes those who are traditionally excluded or disempowered. Women-led SMEs are a critical case in point.
Small business? Get up to 80% off ETI training via UK Government scheme.
The garment industry - an escape route out of poverty
We all know that the garment industry provides a valuable escape route out of poverty for many women working as employees in manufacturing worldwide.
Yet how do you reach even more women, and importantly encourage female-led leadership?
Spinna Circle brings traditional skills into mainstream business while empowering women in fashion and textiles globally.
And at Forward in Fashion we firmly believe that it's time to take the global garment sector a step further by supporting the integration of women-led SMEs (small and medium size enterprises) into the mainstream.
 
Meanwhile, the NGO Plan's 'Because I'm a Girl' campaign points out:
"Study after study shows that expanding the role of girls and women in society has a positive effect on peace and security, environmental sustainability, overall public health, and economic growth"
Building networks
Growing a network of smaller local suppliers brings wider reaching benefits for whole communities. 
But it doesn't stop there.
Building second tier suppliers of trims and packaging locally can also create a competitive edge for factories.
While sourcing from smaller units close by means the factory may avoid bottlenecks at traditional sourcing hubs.
Our international panel was there to address such issues, and if possible suggest practical ways forward.
Focusing on solutions
The panel's moderator, Lucy Hocking a BBC news anchor asked us to focus on identifying solutions as she asked the panel how we could integrate women-led SME's into global supply chains.
And the panel responded, drawing on their shared perspectives and international know how.
The breadth of knowledge wasn't surprising considering from where our international panel was drawn.
A garment factory in MyanmarAn artisan association in Tajikistan
A technical consulting firm in IndiaA textile federation in Africa
An investment firm in Washington DCA sourcing professional from the UK
An international non for profit organisationA Dutch government minister
The panel concluded that all  international brands, local suppliers, governments, unions and NGOs have a role to play as powerful catalysts for change by supporting local SMEs to enter global supply chains.
Each can take practical steps including: 
Identifying local SME's with the potential to develop.
Translating brand manuals and codes of practice into local languages.
Communicating the buying calendar so that SMEs know when to submit proposals and when they need production capacity.
Supporting the SME with testing.
Giving feedback throughout to the new supplier on the boarding processes.
Don't just get the ruler out
High standards of quality and social compliance are, unquestionably best practice and rightly demanded by consumers.
However, the panel talked about the limitations of what they described as "just taking the ruler out". 
We decided that SMEs need three things: Manageable sized orders which generate cashflow to finance improvements; access to finance on fair terms; and forward visibility of programmes to allow them to commit to a time frame for scheduling improvements.
The role of governments
Lucy moved us onto the role of governments in supporting women-led SMEs.
We agreed that governments need to prioritise policies which support the garment industry, since it is such a huge employer of women.
Favourable policies include:
Interventions which help SMEs make the leap to join global supply chains by supporting skills transfer.
Providing a level playing field for locally owned factories as well as those owned by international investors.
Developing financial literacy and well regulated financial services which are non discriminatory.
Streamlining customs procedures.
And...engaging with garment associations at a national level to ensure policy makers are fully informed of commercial pressures faced by women-led SMEs and not only by the international business lobby.
Taking action
When we do take action, there is enormous potential to generate the much needed 360 degree benefits.
Organisations such as SPINNA Circle and Forward in Fashion are bridging communication gaps between stakeholders, while focusing on the commercial mainstream business. This is our preferred way forward.
But what can your business do to support women-led businesses and SMEs to enter mainstream industry supply chains?