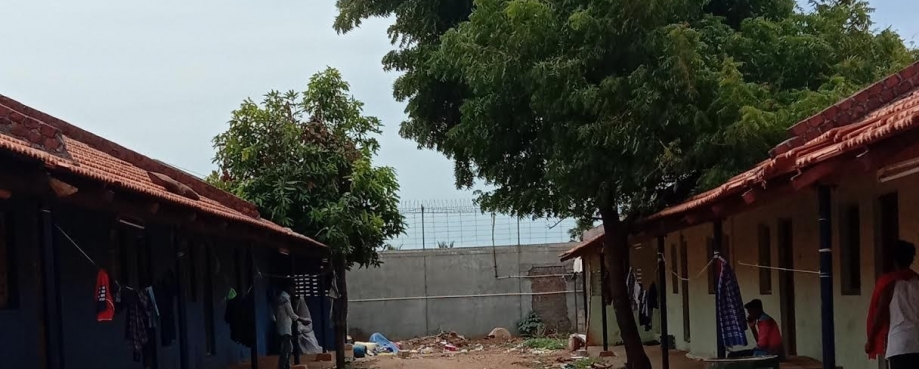 As western societies reopen and wealthy consumers start to spend their Covid savings, demand for fashion clothing is increasing, and global brands are once again placing orders with their suppliers in South Asia.
Increasing informalisation
In recent months, SAVE, our partners in the textile hub in and around Tiruppur, Tamil Nadu, are reporting a disturbing increase in the informalisation of employment. Data from workers attending their training courses in the garment factories shows that many are employed on piece rates, with no contract or guarantee of regular employment. SAVE have interviewed over a thousand such workers during the past year, and are concerned that the prevalence of this particularly precarious form of employment is increasing.
Many (38%) of these workers were women, and almost 20% were migrants, with the remainder local residents. All of these women were paid at rates considerably below the minimum wage for textile workers in Tamil Nadu, while men's wages varied, most were considerably higher.
The Tiruppur textile industry traditionally relies heavily on migrant workers – drawn from rural villages in Tamil Nadu and, more recently, from other Indian states. You may remember disturbing reports during the first Covid lockdown, as brands cancelled orders and factories closed, leaving their workers homeless and often with no alternative but to return home without income, walking long distances to their villages.
Today, most of the workers affected by these trends are local residents, with few migrant workers yet to return to Tirupur. Whilst orders continue to fluctuate, it appears that many factories are recruiting both local residents and migrants to work informally, on a daily wage basis, to reduce their costs in a highly competitive and unpredictable environment.
Brands sourcing from Tamil Nadu seeking to demonstrate due diligence within their supply chains will no doubt be keen to ascertain the facts from local civil society organisations.
ETI Base Code breaches
These working conditions breach many sections of the ETI Base Code, starting with clause 8 'regular employment is provided,' which continues 'obligations to employees under labour or social security laws .. shall not be avoided through the use of labour-only contracting.' Brands sourcing from Tamil Nadu seeking to demonstrate due diligence within their supply chains will no doubt be keen to ascertain the facts from local civil society organisations.
Initial analysis also points to considerable gender disparities in wage rates and access to social protection. We know that precarious work leaves women workers more vulnerable to sexual harassment, as male supervisors can demand sexual favours from vulnerable women workers, in return for increased work. Low piece rates also increase the risk of excessive working hours, as workers push themselves ever harder to earn a reasonable wage; migrant workers in particular are at risk of forced labour, as they often depend on their contractor for accommodation and food, as well as future work, with risks becoming more acute in cases where workers have taken loans from their contractors.
Returning migrant workers
Our partner Traidcraft India has been digging a little deeper into the conditions faced by newly returned inter-state migrants. Their field worker recently met with a group of male garment workers from Assam in the north east of India, outside their rented accommodation. They explained that they had returned to Tiruppur because their family desperately needed money and there were no employment opportunities back home. Many reported travelling with a larger group of people, close to 50-60 from the region, in a train – their transport being organised by agents connected to the factories.
Prior to the pandemic, they had been working in factories in Tiruppur for up to 15 years, and said that they normally worked for around 50 hours a week, including Saturdays. They said they preferred to work on a piece rate basis, as they felt they could earn more this way, despite working many hours of overtime; as one worker explained: 'on piece rate basis the income depends on the strength and willingness of a worker to push his body to do more.'
Reported earnings were 8-9000 INR (£80 – 90/month), considerably below the Tamil Nadu minimum wage rate, particularly if their long hours were included as overtime. They were paid weekly by their contractor, in cash, and when they needed an advance, he would loan them money. These workers had no social security or health insurance, they were not eligible for sickness or paid holidays, reducing labour costs but at a cost to the worker. They moved from factory to factory, following the orders secured by their contractor who received a small commission on each piece completed.
When asked who they contact when they have a grievance, they mentioned their contractor. One worker said 'even if we have a problem, who is listening? What will happen by sharing it?'
Homeworkers Worldwide is currently working with Traidcraft India and SAVE on the Hidden Homeworkers Programme, co-funded by the European Union.
The next stage of our work in Tiruppur is to launch a Multistakeholder Forum which will reach out to informal workers within Tiruppur's garment manufacturing sector – including both these piece rate workers in factories and also homeworkers.
To find out more, contact the authors of this piece - Lucy Brill from HWW or Priyashri Mani from Traidcraft India.
ETI members with questions or concerns on the issues above should contact our Membership Team membership@eti.org.uk. We encourage responsible brands to join efforts around the Hidden Homeworkers Programme and heed its guidance.