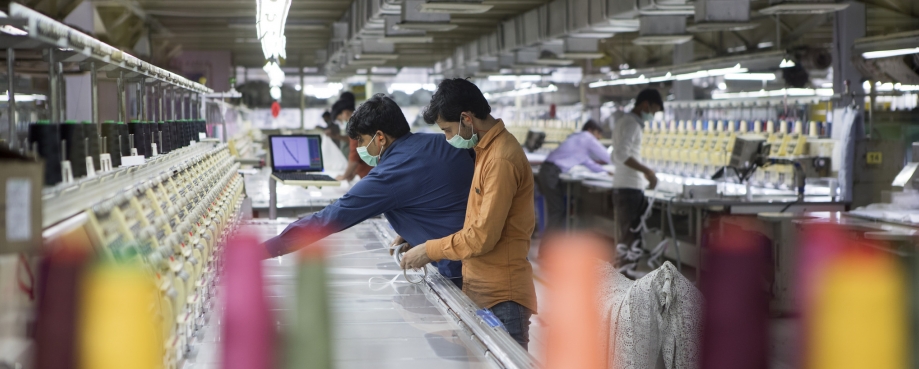 Last week ETI, together with amfori, Fair Labor Association (FLA),  Fair Wear, and Mondiaal FNV, sent a letter to the Chairman of Bangladesh's Minimum Wage Board, supporting an increase in the minimum wage for the ready-made good sector that is in line with a living wage for workers and their families. 
Our organisations actively support creating an environment that is conducive to human rights, responsible business practices, and sustainable trade relations between our 600+ member companies sourcing from more than 2,900 Bangladeshi producers within our respective networks. 
In our letter to the Chairman of the Minimum Wage Board, we supported local union demands for increases in the minimum wage, which is currently well below the rising cost of living in Bangladesh. We also stressed the importance of trade union consultation in setting this minimum wage, as well as overall respect for freedom of association and collective bargaining. Finally, we recognised the importance of responsible purchasing practices by our members brands to ensure there is appropriate cost-burden sharing with suppliers. 
ETI and its partners will continue to advocate for a political, legal and social landscape where its members can advance equitable trade, human rights and better business.
We firmly believe that every worker should earn a living wage. We must strive towards its implementation in our members' global supply chains to enable all workers and their families to break out of poverty and live a decent life. 
Through our tools, we enable companies across the globe to operate successful and responsible businesses, by helping them improve the Environmental, Social and Governance (ESG) performance of their value chains through robust due diligence.  
By signing the ETI Member Charter, our members commit to implementing the ETI Base Code, in accordance with our progression framework and based on continuous improvement and learning. This includes working progressively towards the payment of a living wage that is sufficient to afford a decent standard of living for the workers and their families. ETI is committed to support and guide its company members on this journey in close collaboration with its trade union and NOG members, and partners. 
To learn more about ETI's living wage approach, read about our work advancing living wages in the banana sector.