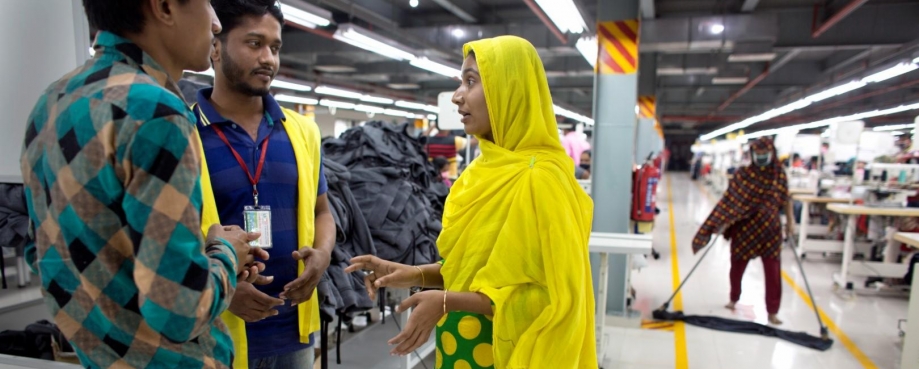 ETI is fully committed to holding our members to account, and driving improvements in progress by our members in their levels of transparency. This includes not only supply chain transparency but also disclosure of human rights issues detected, what action has been taken and the lessons learned.
Supply chain transparency and human rights due diligence are key to transforming the lives of the millions of people who work in the apparel and textile industry worldwide, which is why we ETI, as a leading alliance of businesses, trade unions and NGOs, is committed to establishing robust systems that provide a solid foundation for ongoing improvement. 
ETI's membership spans clothing brands, food retailers, suppliers and a range of other businesses. While we support the aims of the Pledge, making this a condition of membership would not be appropriate for all our members. However, our commitment to scrutiny of our company members, underpinned by our NGO and trade union members, is supported by robust and effective processes.
As part of our commitment to transparency, we launched a new online reporting framework in 2017, which facilitates the sharing of good practice and learning by all types of members, both retailers and suppliers. Recently added data analytics enable and simplify benchmarking not only against other members, but within specific sectors.
We have set ourselves a deadline of October 2020 to develop and progress further transparency recommendations, after appropriate consultation with our members. These will focus on key areas such as greater transparency of ETI's governance and accountability mechanisms, as well as making public individual members' progress in relation to ongoing improvement. 
ETI will not be seeking to make supply chain disclosure a condition of membership. While this may be appropriate for some organisations, our model is based on continual improvement, and many of the companies who join us as foundation members are at a very early stage of their journey and others are constrained by contractual limitations. However, we support and encourage rapid progress in relation to supply chain disclosure and those foundation members who do graduate early to full membership act as an incentive to others, rather than a barrier.  
We applaud the efforts of Human Rights Watch to encourage greater supply chain disclosure. We are also supporting our members to achieve greater transparency in relation to the range of issues workers face, to assess the impact of the efforts they are taking to address these issues, and to share the lessons learned with other corporate members.