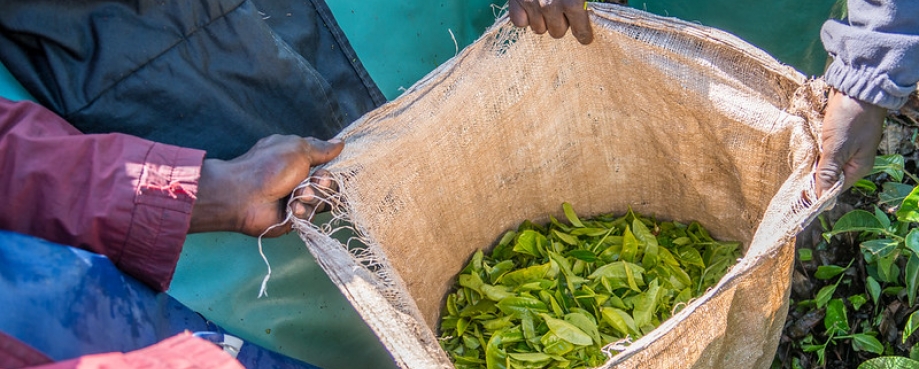 It was late 2017 and I had been in post as Executive Director of Women Working Worldwide (WWW) for about a year. I was becoming increasingly frustrated at the slowness of real change and constant repetition of the same gender issues - lack of voice, inadequate policies, poor wages and sexual harassment in the workplace - that continued to rear their ugly heads time and time again. Looking back through WWW's 30 year his(her)story it felt like I could copy whole sections of reports from the 1980's straight into present day content and no one would notice any difference.
Origin story
At an ETI event, I met Jacqui Mackay, the National Coordinator of Banana Link. We agreed that one of the barriers to equality (and we know there are many!) was a lack of collaboration and shared learning on gender and gender equity. Perhaps one way to galvanise change would be to gather examples of what had worked well across three agricultural sectors where our organisations had experience and knowledge: flowers, tea and bananas.
With funding from ETI, we embarked upon comprehensive desk-based research on gender in these sectors, gathering evidence to form a database of case studies. To accompany this, we partnered with James Finlay, Flamingo, VP Group and MM Flowers to organise a trip to Kenya where we could evaluate their gender initiatives and interview managers and workers.
Kericho
In July 2018 we set off to Kenya. First stop was Kericho to work with Finlay, who at that time had extensive tea estates and much smaller flower farms (now sold). Finlay were a trailblazers. They had appointed the first 'Gender Empowerment Manager' Jacqui or I had ever come across. Janet Ruto was responsible for ensuring that gender was embedded throughout the company. For example, she had introduced a gender policy, specialist training for woman workers and support for women in leadership roles. It was clear that opportunities for women were improving, and Janet was achieving results.
Top tip one:As a company take gender seriously and allocate dedicated resources to ensure action is enabled at all levels.
Our research work in Kericho was exceptionally varied investigating a wide range of programmes. These included:
Education
Twenty women workers were offered the opportunity to attend technical college to train in 'artisan' jobs traditionally held by men, such as plumbing and electrical or mechanical engineering. After training, all the women were employed by the company in their artisan roles, reporting growth in self-esteem, increased wages and improved job opportunities. 
In-house educational support was also provided for three women to train in other traditionally male jobs. These included two roles as 'Ecolog' drivers - responsible for operating the huge machines used for harvesting trees from the forestry estates into logs – and the 'Pezzolato' machine operator – who operates the machine that turns these logs into timber. All of these demonstrate to both the workforce and the wider community that with the right training and support women can be successful in any job. 
Top tip two: Challenge gendered job roles and offer training and support so that opportunities can be opened up for women workers. 
Leadership
Finlay, like many other companies, now have gender targets to ensure 30% of manager roles are held by women. As well as establishing positive recruitment practices and dedicated training, Finlay also set up a peer-to-peer support network for women managers. Managers could communicate via Whatsapp and attend regular meetings to come together to share challenges and opportunities, and support each other in their roles. They also established a mentoring system where more experienced managers could support and mentor younger or newer managers.  The company also allocated dedicated time within working hours for these support groups to meet.
Top tip three: Facilitate a supportive network for women managers to cultivate a culture of shared learning and informed leadership.
Community
Many gender programmes extended beyond business operations and provided support out in the local community. One example of this was an income generating activity for women and men who have HIV. This was supported by Finlay's community welfare programme and saw waste plastics crocheted into baskets and plant pots and sold in the local community. Many people who have HIV are unable to access work. This programme provided a pathway to  much-needed income.
Top tip four: Go beyond your company, factory or farm gate to foster lasting change by supporting the wider community.