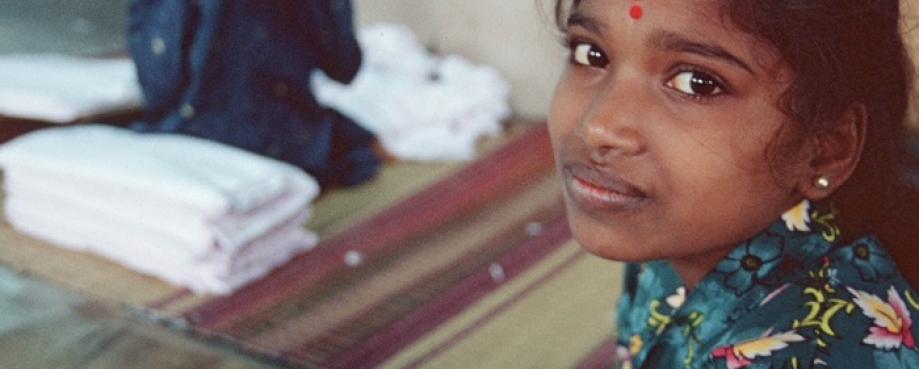 Migrant works in Malaysia supply the world's hospitals with surgical gloves, and consumers around the world with cheap electronics.
But they endure some of the harshest working conditions in the world. ETI has launched a two-year initiative to improve workers' lives and hold companies to account.
In 1998 the ILO Declaration of Fundamental Rights and Principles at Work established the right of all workers to be free of forced labour, child labour and discrimination and to have the right to freedom of association and collective bargaining.
In 2011, the UNGPs established the right of workers whose rights are violated and who are harmed by the actions of companies and government to be entitled to remedy. 
Of the many countries around the world where this is still not happening, Malaysia is high on the list. Reports of abuse and exploitation of migrant workers in the electronics sector first emerged a decade ago, with similar stories still being uncovered from the palm oil, furniture and textile industries. 
Migrant workers in Malaysia are routinely denied the right to join a trade union. Grievance policies, if they exist, are often in a language the workers don't speak. Employers routinely require workers to pay huge sums (sometimes up to $4,000) to secure a job, leading to immediate debt bondage, and are known to confiscate workers' passports. Workers endure long hours and low pay in conditions which are unsafe and where they are denied even the most basic human rights.
It is not just multinational companies buying goods produced in Malaysia, and pushing down prices. Governments, hospitals and universities around the world (including in the UK) source gloves and electronic goods from Malaysia and palm oil, a major export, is found in almost everything we consume. These products are produced by migrant workers in Malaysia who come from countries including Indonesia, Bangladesh, Nepal, India, Sri Lanka and Pakistan. 
The time is long overdue for countries, governments and companies to commit to developing long term solutions to modern slavery in Malaysia, instead of the piecemeal, short-term band aids we have seen to date. The 'Employer Pays' principle, for example, is a laudable innovation, but there can be no real change while unscrupulous recruitment agents are allowed to control almost all migrant recruitment, while both the Malaysian government and those in the migrants' origin countries turn a blind eye.
The ETI recently launched a new two-year programme (funded by the UK Home Office) to establish Principles of Access to Remedy to hold companies to account on how they conduct business in Malaysia. These will be developed in close partnership with migrant workers and in consultation with companies, brands, trade unions and NGOs. Global consultations will take place over two years, with the aim is of piloting the application of the Draft Principles in Malaysia in the second year of the project.
A key component of the project will be the development and testing of a technology tool to support workers to communicate with one another, access information on their legal rights at work, get advice and support, and find safe and trusted ways to raise grievances without compromising their jobs or making them even more vulnerable. Again, this will be designed in collaboration with trade unions and migrant workers, and piloted in 2-3 work sites, with data collected on how the technology is being used. 
The project is designed to be sustainable and scalable. Both the ETI Migrant Labour Working Group and the ETI Malaysia Working Group will continue after the project ends, supporting and funding the technology platform to ensure it is maintained, updated and disseminated.  And if successful, both the Principles and the Platform can be expanded to other countries with large migrant worker populations. 
Worker voice will be at the very heart of the design and delivery of both the tech platform, and the Access to Remedy Principles. Because ETI believes that the most effective solution to exploitative labour conditions is empowering workers themselves.
For more information on the programme, please contact Cindy Berman or Owain Johnstone.