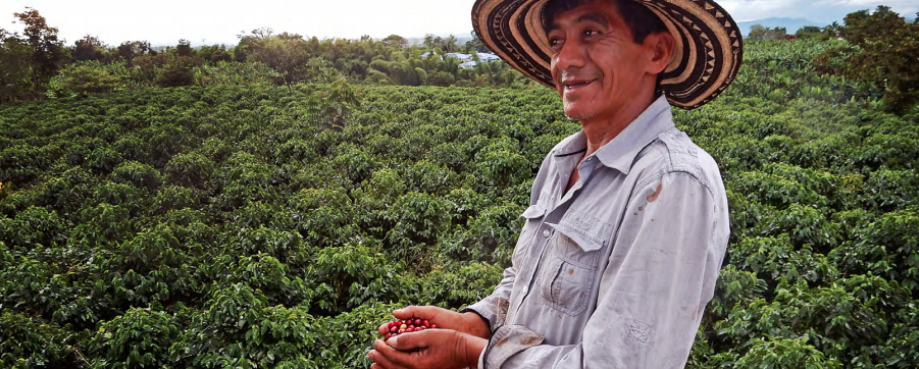 Sarah Bollermann, Director of Corporate Responsibility International at the ALDI SOUTH Group, on their new strategy.
ALDI strives to bring sustainable and responsibly sourced products onto everybody's plate.
Our new vision is to "make sustainability affordable to our customers" by 2030. Whilst this is an ambitious goal, we think it is achievable by taking one clearly defined step after the other and working with strong partners.
Our new International CR Strategy focuses globally on topics in four areas: respecting human rights, improving resource efficiency, realising zero carbon and being an employer of choice. This global strategy is complemented by additional national focus areas, which concentrate on giving customers access to healthy products and supporting local communities through charity partnerships.
Working with ETI is integral to delivering our strategy in the area of human rights
We took a risk-based approach when developing our new strategy. We wanted to focus on those supply chains with high sustainability risks and high leverage, which has enabled us to address global social and environmental problems where they are most pressing, and where we have the greatest impact on people and the environment.
Upholding human rights
Our first global area is respecting human rights. Our aim is to actively improve living and working conditions throughout our high-priority supply chains (e.g. cocoa, fish and seafood, textiles). Supply chain transparency is important to provide a better understanding about the origin of the products we sell and ensure that the rights of workers within our supply chains are respected and their working conditions improved. In this context, the Ethical Trade Initiative (ETI) is a valuable partner in creating change by helping us identify and develop effective measures to effectively support workers in our supply chains.
As a global player, we want to be an advocate for workers; we have a loud voice, and we are willing to speak up to drive change. We are excited about supporting the new EU Human Rights Due Diligence legislation, and through joint initiatives and projects on the ground,  we aim to make meaningful change for workers and their families.
A good example of successful cooperation and responsible sourcing is our new chocolate bar, the Choceur "CHOCO CHANGER". ALDI has joined Tony's Open Chain and together we are contributing to the positive effects on cocoa farmers in Ghana and Côte d'Ivoire and setting a new benchmark in the cocoa supply chain in terms of transparency, secured income and improved livelihood. The cocoa, sugar and vanilla in the chocolate bars are Fairtrade certified and sourced from Fairtrade producers. By paying the farmers an extra premium on top, we go beyond certification and enable a living income.
Collaborating with ETI
Working with ETI is integral to delivering our strategy in the area of human rights. Collaborating on member working groups, such as the "Italian Agricultural Working Group" and the "Peruvian Horticultural Working Group" allows ALDI useful insight into the challenges that other retailers face and gives us an opportunity to engage with diverse stakeholders and like-minded businesses working to make a difference. Our membership with ETI is crucial to helping us democratise sustainable products, making them more affordable for all households and getting them onto everybody's plate.