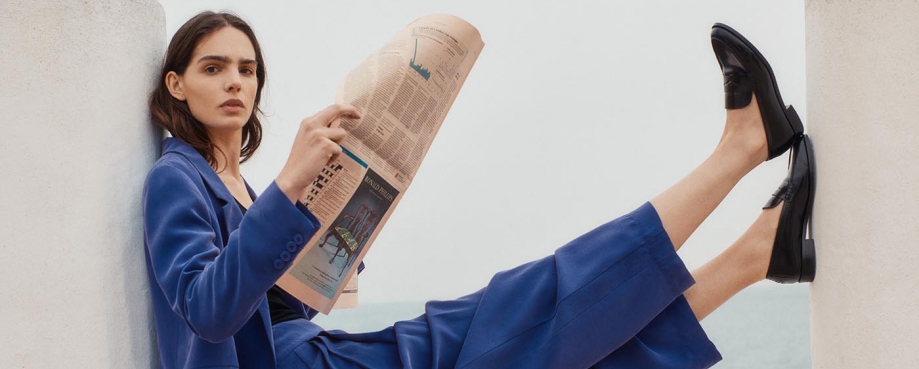 ME+EM is a direct-to-consumer womenswear brand founded by Clare Hornby in 2009. Clare identified a gap in the market for luxury quality, responsibly made garments, designed entirely in house, manufactured through direct relationships, and sold directly to consumers - therefore avoiding mark-ups attributed to third parties. ME+EM now operates as a global omnichannel brand, with six central London stores and concessions in Selfridges and Harrods.
ME+EM was founded on the principles of being fair and responsible in all our actions and we were therefore delighted to be accepted as ETI foundation members in 2018 to focus our accountability and progress how we ensure workers are protected within our supply chain. Throughout our journey as foundation members, we have developed strategies that place ethical trading practices at the heart of our business behaviours and delivered a forward-thinking strategy that places Corporate Social Responsibility as a top business priority as the brand continues to grow domestically and internationally.

Rachael Irons, Head of Sustainability
At ME+EM, we consider our manufacturers as partners. In doing so, we benefit from direct relationships with all factories with its supply chain. These relationships enable the brand to maintain and facilitate transparency and positive communication. Many of these relationships are long-standing, with some suppliers remaining with the brand since it was founded. Through our foundation period at ETI, we have completed mapping of our tier one supply base, and risk assessments by product origin. These efforts have provided us with focused salient risks by origin and supplier, helping gain greater oversight over our supply chain and prepare for potential risks that may arise.
Alongside our ETI membership, ME+EM also became members of SEDEX and have now conducted social and environmental audits for all its suppliers. This has given the brand a valuable platform to engage with our suppliers, and use the tools provided by ETI to both celebrate areas of success and, more importantly, address areas for remedy.
ME+EM are proud to have placed a commitment to ethical trading at the centre of our buying and design practices. Product teams have engaged with this process and instigated key initiatives to ensure workers are protected at each stage of the buying cycle. One example of this is our use of fully transparent garment costings. By obtaining the cost for every element attributed to the price of an item, we have been able to gain visibility of the percentage allocated to workers' wages and mitigate against product decisions that might compromise their pay.
The resources and opportunities ETI provides in terms of engagement and collaboration with other brands and retailers has been invaluable. Their pathway through foundation membership has allowed ME+EM to build a network of ethical trading contacts across the industry to learn from and encouraged a trusted, open dialogue to share knowledge and insights. Most recently we were able to benefit from insights on the situations in Ukraine and Sri Lanka. These better equipped us to anticipate indirect impact on manufacturers in both countries.
The two-year foundation membership has seen ME+EM grow a team dedicated to sustainability and ethical trading. Our team's expertise in social and environmental responsibility, commercial experience and in-depth knowledge of sourcing and supply chains has been a vital asset that has helped us gain internal buy-in at the highest level to drive ethical trading as a key business priority.
Looking forward, ME+EM have a clear road map for our sustainability and ethical trading ambitions. For 2022/23 this includes expanding upon our efforts to map the supply chain from raw materials to garment manufacturers. We will also set to work on our commitments under ETI's Corporate Transparency Framework, providing visibility of its public reporting to customers via the website. Beyond this, ME+EM will also focus on actions identified in our first published Modern Slavery Statement, extending our membership initiatives to ensure we have full custody of our supply chain in every sourcing country. We are delighted to have graduated to full ETI membership and embrace the next stages of our journey to ensure that all our working practices protect and respect the workers who are integral to the creation of our collections.