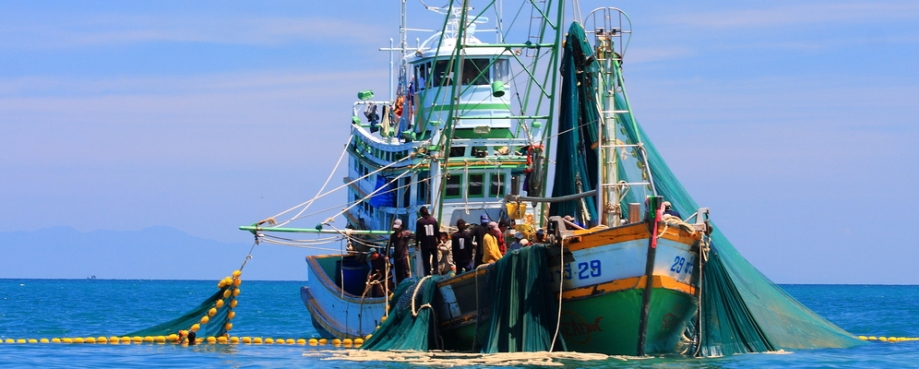 This week, the International Transport Workers' Federation launched the first independent, democratic union for fishers in Thailand – the Fishers' Rights Network. ETI's Nick Kightley reflects on what this could mean for the fishing industry in Thailand.
The launch of the new Fishers' Rights Network should be a major watershed in the struggle to win respect for workers in the Thai fishing industry.
For the first time, there will be a direct workers' voice able to speak up about conditions at sea and what needs to change.
Launched by the ITF earlier this week, the FRN has the support of global unions and NGOs, as well as Thailand's biggest seafood processing company, Thai Union.
I'm also pleased to say that ETI has officially endorsed the new union, and we hope that ETI members and the wider business community will see it as an opportunity to demonstrate their commitment to freedom of association.  
Trade union rights are fundamental
Freedom of association and collective bargaining are fundamental human rights and core components of the ETI Base Code of labour standards. They shouldn't be denied to any worker in Thailand, regardless of their industry or national origin.
The FRN is a worthy and much-needed example of how these rights should work in practice, and we fully support it to represent fishers - including migrants - and work with others to convince the Thai government of the importance and value of amending the 1975 Labour Relations Act and ratifying ILO Conventions 87, 98, and 188.
I hope this opportunity will be respected by all and become a shining example of how trade unions can work for the benefit of the most vulnerable workers.
All credit to the ITF for their commitment to supporting the birth of this organisation.
The Fishers' Rights Network is calling for

Elimination of passport, pink card, work permit, agent, broker and recruitment fees;
Increases in fishers' wages and improvements in working conditions and labour rights for all fishers in the Thai fishing industry;
All fishers to have written contracts in their own language;
All fishers to have access to basic first aid training, with access to a comprehensive medical kit on board each vessel;
Every vessel to have an emergency medical procedure in place;
A vessel Code of Conduct for all vessels operating in Thai waters;
The Thai Government to ratify ILO Conventions 87, 98 and 188 and amend labour law to allow migrant workers the rights to freedom of association and collective bargaining and to form and be active in their union.