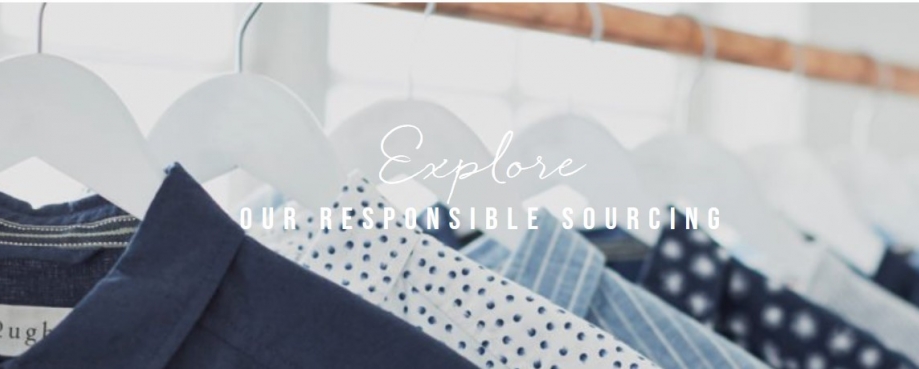 "We are incredibly enthusiastic about our strategy and will continue making sure all our business decisions are ethically minded; keeping sustainability at the forefront of everything we do. By joining ETI, we believe we are setting an example for other businesses of how to achieve and maintain a sustainable and ethical business model".John Snare and Rachel Kelly, Founders, Thought
Thought is a "slow fashion" brand established in Australia in 1995, with the aim to create sustainable menswear using natural fabrics. In 2002, one of the founders John Snare, opened two pop up shops in London – one in Portobello Road, and the other in Camden Lock.
The company has since grown from strength to strength, now employing 40+ staff at its North London headquarters, and is transitioning its unique collection from practical mens' clothing to timeless sustainable womenswear. Thought's products are stocked in more than 1,250 stores globally, alongside a thriving e-commerce website.
The company's heritage stems from sustainability and Thought has always taken a holistic view of fashion and its lifecycle. It has adopted a forward-thinking sustainable business model and, despite challenging times in the fashion industry, has gone from strength to strength in recent years, developing its offer of sustainable products amid a growing consumer appetite for ethically produced goods.
Thought maintains an in-house sustainability team which ensures that all business activities have the company's ethos and values at their heart. Its collections are made using ethical processes and sustainable textiles such as bamboo, organic cotton, hemp, Tencel and recycled fabrics. Thought uses 100% organic cotton throughout its collections, and is about to launch a 100% Fair Trade and certified GOTS (Global Organic Textile Standard) organic cotton line.
Thought has audited its factories in India and China via third parties and conducts regular factory visits. The company is committed to developing long-term, sustainable relationships, having used the same suppliers for 15 years.
By joining ETI, Thought hopes to access a support network, connect with mentors so as to further improve on its ethics and processes, monitor and better manage ethical trade as the business grows, and tackle some of the obstacles and challenges it faces in relation to sourcing from China.