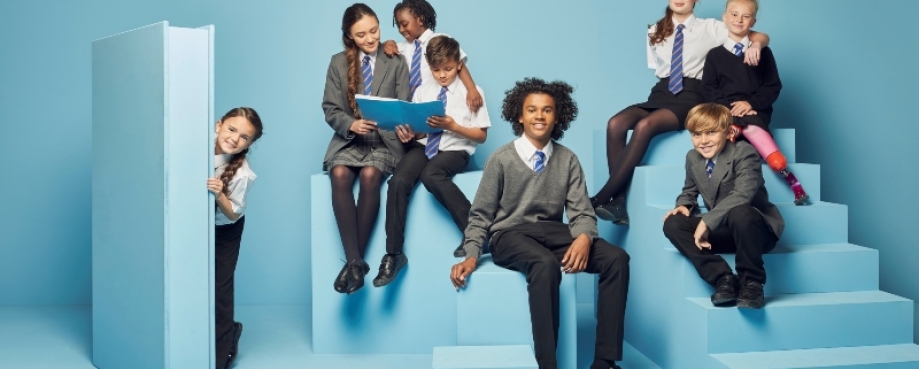 Trutex is a specialized, high quality school uniform provider, which employs 180 people both in the UK and overseas.
It supplies approximately 4 million garments a year in almost 90,000 different styles to thousands of schools in the UK, and in 29 countries globally.
The company was established as the Clitheroe Shirting Company in 1865, and has focused on school uniform since the 1920s. 
Trutex is headquartered in Clitheroe, Lancashire but operates from 6 other sites globally, which cover both sales and sourcing. The business today is very much a multi-channel business, with owned physical retail stores as well as a fully integrated online offer. Its main sourcing countries are China, Bangladesh, Sri Lanka, Indonesia, where it has local offices with Trutex staff who are able to work on the ground, quickly and effectively.
"We believe strongly that there is an onus on responsible clothing businesses such as Trutex to manage, monitor and challenge across all areas of its supply chain, with the aim of continually improving ethical and environmental standards."
Matthew Easter, Group CEO, Trutex 
Trutex's philosophy is that good school uniform performs an important part of a student's school life, and that the company has a responsibility to produce its products in an ethical and responsible way
Trutex recently become a member of the Slave Free Alliance (SFA), benefiting from the Alliance's insights and advice on how to identify, prepare for and protect against slavery in its supply chain.
The company also became a member of Sedex A/B and is committed to working together to better manage its social and environmental performance and protect workers in the supply chain.
All factories that manufacture Trutex garments are required to hold a valid ethical audit from a recognised body (preferably SMETA), and all its Tier 1 Bangladesh factories are registered with The Accord on Fire and Building Safety.
Trutex has also developed a range of 100% recycled polyester fabrics that are used in the production of our blazers, trousers and skirts. These fabrics are made from certified 100% recycled post-consumer polyester yarns and provide a sustainable range of uniform.
Matthew Easter, Group CEO, comments: "We believe working with the ETI as members will help us to develop the expertise to go 'beyond audit' throughout our Supply Chain as well as create initiatives that will improve outcomes for workers.
"We are all stronger together, as an ETI member we have the opportunity to work with other members to improve our ethical sourcing strategy further and continue to respect and protect the human rights of all in our supply chain."