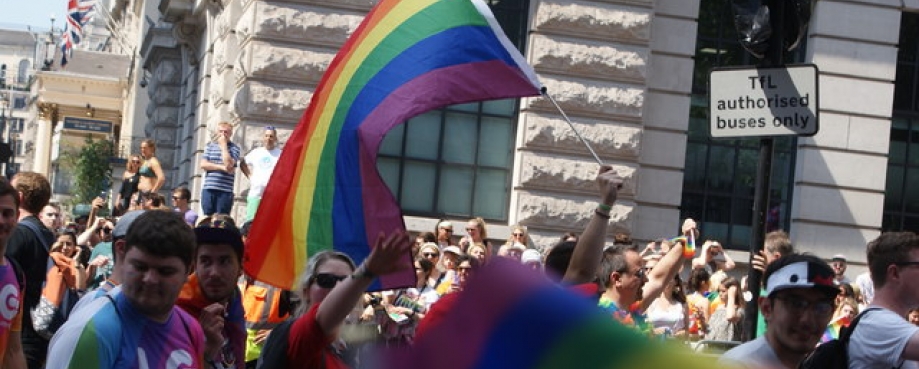 June marks Pride Month in countries worldwide. Pride is a celebration of progress on Lesbian, Gay, Bisexual, Transgender and Queer (LGBTQ+) rights. It's also an occasion to reflect on the change necessary to ensure everyone is treated equally and with respect, whatever their gender or sexuality.  
At ETI we recognise that LGBTQ+ people are among the most marginalised and often experience discrimination, exclusion and human rights violations in their daily lives. In many countries, LGBT+ people are still criminalised, sometimes facing imprisonment or even death. Even in countries with more progressive laws, they can still face regular discrimination. 
Our vision is a world where all workers are free from exploitation and discrimination, and enjoy conditions of freedom, security and equity. We work towards equal and fair treatment for all in the workplace, with a focus on the most vulnerable. Non-discrimination is a fundamental labour right, underlined by ETI Base Code clause 7:  
There is no discrimination in hiring, compensation, access to training, promotion, termination or retirement based on race, caste, national origin, religion, age, disability, gender, marital status, sexual orientation, union membership or political affiliation. 
This year Pride month has given us the opportunity to reflect on our work and what more we can do to advance LGBTQ+ rights in the workplace. We must acknowledge that in recent years our efforts to take action and advocate on these issues has been lacking. As we look ahead from Pride 2022, we will make some specific commitments and take action to bolster the global progress made to date, and ensure LGBTQ+ rights and freedoms roll forward, and not back.  
"Going forward, we want to increase our efforts working with our members to fight discrimination in the workplace and our approach to progressing gender equality to more explicitly include LGBTQ+ communities."
Peter McAllister, ETI Executive Director 
At ETI, we stand in solidarity with LGBTQ+ workers worldwide. Our commitment today is to ensure our organisation and programmes reflect the diversity of the workers in global supply chains and to explore how else we can support LGBTQ+ workers to access their rights.