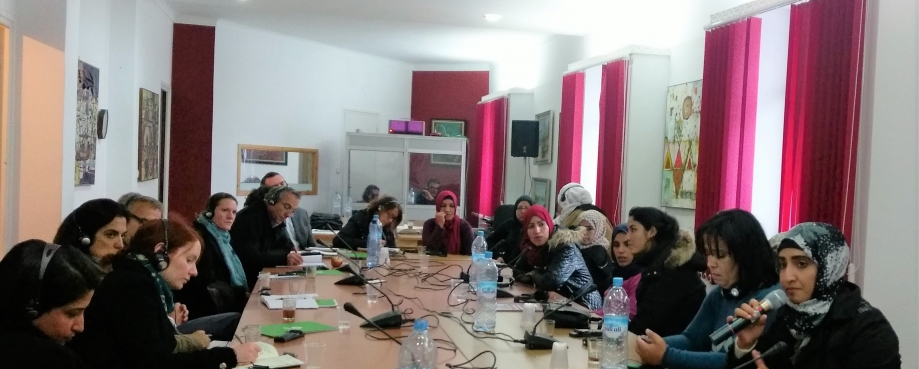 If you work in ethical trade, very little can beat sitting with a group of women workers, all eager to share their experiences writes ETI's Food and Farming Assistant Category Lead, Alessa Rigal.
Morocco is the world's fifth largest exporter of strawberries and women make up most of the workforce. But they face discrimination and harassment.
I met the group of 10 women strawberry pickers on a visit to Morocco to attend the annual meeting of the Better Strawberries Group, seeking to improve women's working conditions by bringing together growers, government representatives and companies. It also encourages representation, helping women to be heard.
Improvements are happening
One worker said: "I'm not patient anymore, I have a voice." And her feelings were echoed by a colleague. "It's thanks to us that these growers can produce," she added. "Without us, they would have nothing."
The Better Strawberries Group was established in 2012. It includes all major supermarkets and food retailers, their berry importers, Oxfam and ETI. Its initial brief was to improve working conditions by helping women access statutory social security entitlements, obtain ID cards and receive the minimum wage. Additionally, it wanted to enhance workplace health and safety and ensure better transport to and from work.
Specifically, I was in Morocco to attend two meetings – the first with Moroccan growers, Better Strawberries representatives and other European retailers, and the second with women workers:
It was encouraging to hear directly from growers, who have created a local platform that will provide the space to meet and discuss challenges and successes. They are also developing a code of conduct, drawing from the ETI base code. International buyers and companies are also influencing ways of working, leading to concrete improvements within identified issues.
We then heard from women workers – including some working within UK supply chains. All shared experiences of where they had seen improvements, including more awareness of rights, safer transport, and improved social security. Yet with improvement comes challenges. They still worried about verbal and physical violence, excessive working hours and wage deductions. And they also raised concerns about the lack of worker representation and their inability to raise issues with supervisors.
What needs to be done next
There remains a long road ahead to address more entrenched issues – particularly around representation. But, encouragingly, women know that change is possible and are beginning to speak up about their rights as workers. Tellingly, they also expect international brands to put pressure on growers to improve conditions of employment.
As one woman said: "You buyers put pressure on quality with the products. You can also put pressure on the quality of the conditions for workers. Strawberry farm owners listen to you."