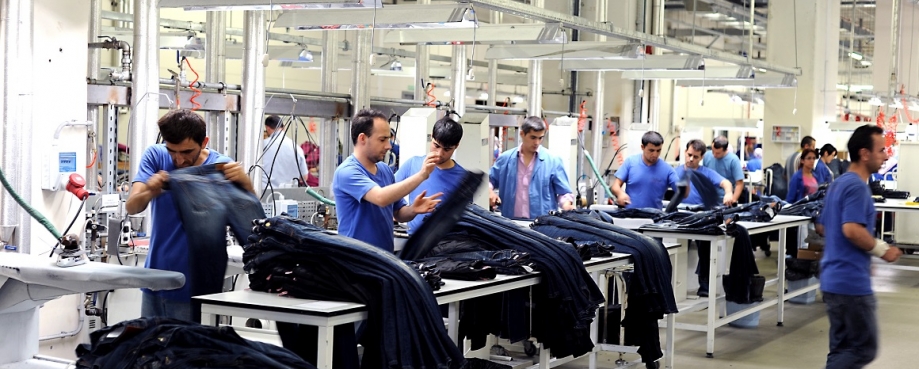 It is noticeable that both brands and their authorised suppliers insist that they do not knowingly employ illegal Syrian refugees in the workplace – while claiming that the employment of Syrian refugees in informal conditions is a serious problem for their business. In this blog, Dr Emre Eren Korkmaz discusses why this dichotomy exists and why it's a burning issue for all concerned.
There has long been competition based on wages and price between formal and informal workplaces in Turkey.
In the textile sector, for example, it is estimated that almost one million workers are employed informally in addition to the industry's one million formal workers.
But there's also been collaboration.
De facto relationship between the formal and the informal sectors
The Turkish fashion industry owns a comparative global advantage.
That advantage is based on Turkey's ability to get quality clothing to market at speed and at low cost. That's because it's a fast fashion hub. It's also because of the de facto relationship between the formal and informal sectors.
Historically, neither formal nor informal businesses necessarily competed. Rather, it could be argued that they complemented each other.
By employing unskilled labour, the informal sector played a crucial role in training workers.
Those workers in turn become a source of skilled employment for the formal sector – gaining the necessary experience and skills to find legitimate jobs.
Additionally, when suppliers received large orders from international customers, they could mobilise their contacts in informal workplaces, which temporarily shifted to formal conditions of employment to meet deadlines.
Consequently, informal workers were registered for a temporary period of time until an order was completed, after which they reverted to producing in informal conditions for the domestic market.
The changing character of the informal sector
With the influx of hundreds of thousands of Syrian refugees into the labour market however, the character of informality began to be transformed.
Before, informal and formal workers were Turkish citizens who provided the flexibility to shift from informal to formal conditions and vice versa.
Now, since the informal sector began to employ Syrian refugees, that de facto division of labour has been challenged.
Authorised suppliers trading with international brands began to lose two sources of "opportunity":
The skilled labour pool that they previously sourced from the informal sector began to be drained.
It is more difficult to organise huge amounts of orders; now there is more risk to be faced with employing unregistered refugees.
Additionally, authorised suppliers are much more dependent on orders from international brands – it is becoming increasingly difficult for them to compete with the informal sector for domestic orders, as I show below.
Ethnicity beginning to define the informal sector
As the informal sector employs more refugees, this has caused the ethnicization of the sector.
That means that we begin to define informal employability with certain ethnic groups.
Generally, these are refugees, but they also include irregular economic immigrants from Eastern European and Caucasian states.
For instance, instead of talking about "informal workers", we begin to talk about "Syrians".
This makes the issue a "burning problem" for authorised suppliers, even if they do not employ any unregistered refugees directly.
They feel it places them in an "extremely unfair" situation because they can't do their business as they used to.  
Resistance to the formalisation of Syrian workers
Even though Syrian refugees can now obtain temporary work permits, applications are still limited. I believe this is due to resistance by informal sector employers.
By the start of the last decade, Turkey's informal garment sector had started to shrink, with Turkish workers increasingly unwilling to accept sweatshop conditions of employment and low wages.
The educational level of Turkish workers has risen, with most people now high school or vocational school graduates. They expect formal and decent work and wages.
So the massive influx of Syrian refugees became a "great opportunity" for informal sector employers.
Informal units dismissed Turkish informal workers – who had accepted such jobs on a temporary basis – and employed Syrian refugees instead, who were and still are desperately searching for ways to survive.
And the "bonus" is that there is no high turnover of staff. Syrian refugees cannot be easily formalised because of the legal restrictions on their employment.
Additionally, the informal sector is mainly producing for the domestic market. They do not necessarily work with exporters and do not therefore have to accept the conditions imposed by international brands.
Subsequently, informal employers have been enjoying the comparative advantage of price by exploiting vulnerable people in the domestic market.
Meanwhile, as refugees are employed via labour networks, such networks and informal sector employers resist the formal employment of refugees.
No longer business as usual
All this means that authorised suppliers, mainly dealing in the export market, face difficulties. They cannot continue their business as they have been used to.
They have therefore begun to realise that facilitating easier ways to gain work permits to employ Syrian refugees is urgently necessary. As is providing formal working conditions for all.
However, it is not sufficient to focus only on formalising the employment of refugees.
Consideration needs to be given to the relation between legal working conditions and ETI Base Code requirements.
Working methods, purchasing practices and the division of labour between informal and formal working conditions must also be questioned.
And Turkey should consider the complete elimination of the informal sector.
But this needs a constant dialogue and firm collaboration between all stakeholders, including government, brands, suppliers, unions and NGOs.