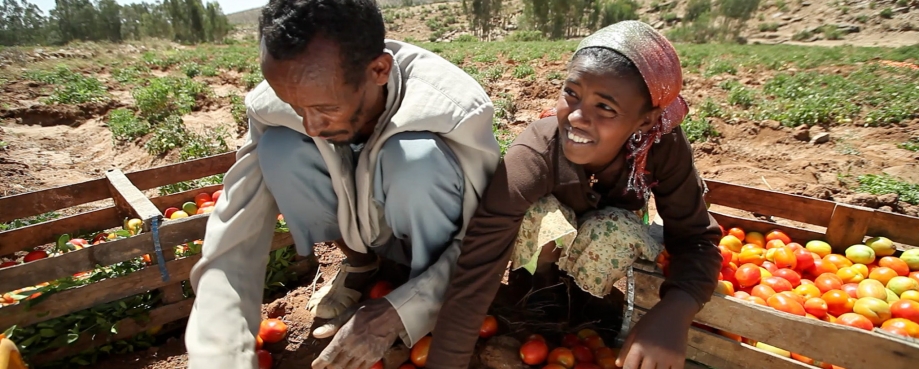 Gender data is crucial to make sure women and marginalised groups are visible and heard across global supply chains. Hidden in plain sight, a recent report from Work and Opportunities for Women (WOW), found that despite an increasing number of businesses recognising the importance of collecting and analysing gender data there are still significant gaps in the data available. Companies often struggle to know where to start to close these gender data gaps or to know how best to analyse the gender data they have.
The Oxfam Business Advisory Service provides advice to companies on how they can adopt positive business practices to advance gender equality and promote human rights in their global supply chains. In this blog, Jiselle Steele, Gender Advisor with the Oxfam Business Advisory Service highlights three things that companies can do to make a start and improve the gender data they are collecting in agricultural supply chains:
1. Establish what gender data you already collect
An important first step is to identify what gender data you already collect and how this information, including the data gaps, can provide valuable insights on where to allocate resources to strengthen this area.
This could be investing time to help close gender data gaps or getting support to understand the causes of patterns and trends in gender data.  Examples of data you may already be collecting includes wages and overtime, health and safety, leadership (management and supervisor breakdown), union or worker committee membership, contract types, and participation in training and development opportunities.
Reviewing the gender data you collect can also help you to identify which indicators from the ETI Gender Data Initiative you may be able to monitor more readily. The ETI Gender Data Initiative has developed a set of indicators, split across three levels, that provide clear guidance on the type of data companies and suppliers should be collecting. The guidance also highlights what to look out for when analysing gender data.
2. Build capacity internally, and with suppliers and producers, to collect better data
Providing training can help improve collection and selection among suppliers, particularly smallholders and producer organisations that may not have formal processes in place to collect gender data. It can also help track other parts of a company's production better.
Streamlining gender data collection where possible and looking at ways to integrate it into existing internal processes for reporting and onboarding new producers is also important.
How Oxfam worked with Reckitt on developing internal capacity
The Oxfam Business Advisory Service (OBAS) worked with Reckitt to strengthen their gender data collection and identify ways to make their social auditing processes gender sensitive.
We reviewed the self-assessment questionnaires completed by suppliers and internal reporting processes and systems, making recommendations for collecting additional gender data that are now being implemented by Reckitt. We thenprovided guidelines on how to analyse the data and identify potential gender issues in the supply chain. Beyond this, we plan to provide training to deepen Reckitt's understanding of the underlying causes of gender inequality, as well as the opportunities and barriers to women's empowerment across their supply chains.
3. Collaborate with women-led producer organisations to learn more and take action
Working with women-led producer organisations and women's rights organisations on collecting and analysing gender data is important to learn more about the root causes of any highlighted issues. It also enables companies to make sure women and marginalised groups are making decisions on what activities and resources are needed to address gender issues in agricultural supply chains.
In recent work with the International Coffee Organisation's Public and Private Task Force, the Oxfam Business Advisory Service helped to facilitate a collaboration between national governments in coffee exporting countries and local and regional chapters of the International Women's Coffee Alliance. This collaboration aims to share the perspectives of women coffee producers to influence what data is collected for benchmarking living income for coffee producers, and how this can be used to design activities to close living income gaps.
Embedding these three steps into a timebound action plan will help to track progress being made and build greater accountability around collecting gender data. Oxfam's Behind the Barcodes campaign, evaluates the human rights policies and practices of UK and European supermarkets. The campaign's 2022 Supermarket Scorecard showed that participating supermarkets have made significant improvements around gender since its launch in 2018. This is due to supermarkets making clear commitments to promote gender equality, putting gender strategies and action plans in place, and in the case of Tesco, taking steps to collect and disclose detailed data on women in their supply chains down to farmer level.
Gender data brings greater visibility across global supply chains, which can lead to greater impact. When companies get active in collecting and analysing gender data, and closing the gaps, it can be transformative for workers and producers.
Oxfam Business Advisory Service helps companies to visibly lead as global citizens, deploying positive business practices to make their supply chains stronger and more sustainable, working together to fight the global inequalities that push people into poverty. For more info on how OBAS can help collect and improve your gender data contact Jiselle at advisory@oxfam.org.uk