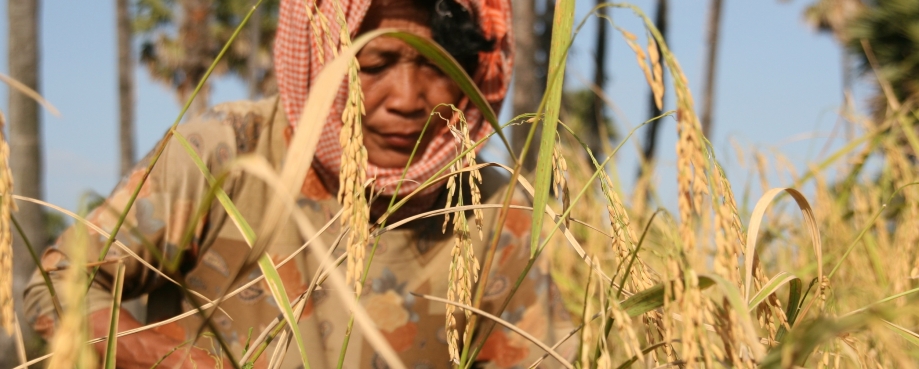 At the end of January, the UK's Department for International Development (DFID) launched its first ever economic development strategy, writes Ben Rutledge.
DFID's economic development strategy outlines the development department's new priorities in line with the government's recent commitment to improve relations with the UK's "trading partners of the future". 
It appears that DFID could be moving away from direct non-humanitarian aid that targets poverty alleviation.
Instead, it sets out how Britain will establish new trade, investment and economic links, which will contribute to ending global poverty. The strategy shows how DFID will focus on creating jobs and channelling investment to the world's poorest countries.
The strategy also flags how DFID will collaborate with other government departments. And there's some interesting thinking around the recapitalization of DFID's private investment arm CDC and on the implications of Brexit.
Reducing poverty...
Late last year, legislation was passed quadrupling the CDC Group's funding cap from £1.5 billion to £6 billion. The move prompted allegations that Britain is privatising its aid budget (Editor: the link is to a firewalled FT article). However, the International Development Act, passed in 2002, made it illegal to use aid for purposes other than reducing poverty.
Britain is a leading force in development. The Prime Minister, Theresa May, has pledged to continue to meet the legally binding commitment of spending 0.7% of GDP on development aid. And the UK is the only member of the G7 to have done so.
Furthermore, there's a justification for funding organisations such as ourselves, SHIFT, UN Global Compact UK and ShareAction, with our focus on trade and creating decent work in developing countries. 
ETI's role is to work with companies, unions, civil society groups and governments to promote job-creation and to ensure that workers are well paid, free from exploitation and discrimination while enjoying conditions of freedom, security and equity. As such, we are currently in receipt of a grant of £5 million over three years from DFID's Responsible, Accountable and Transparent Enterprise (RATE) funding stream.
...through sustained job creation
Secretary of State for International Development, Priti Patel, has emphasised that throughout history, sustained job-creating growth has played the greatest role in lifting huge numbers of people out of grinding poverty. She argues that this is what developing countries want and is what the international system needs to help deliver.
The Economist has published a very interesting article about DFID's policy, which is worth reading.
To summarise the Economist's viewpoint: it's bold, it encompasses some sound judgements (albeit they disagree with some of them) but Brexit with its uncertain economic future is making everything harder.
What do you think?