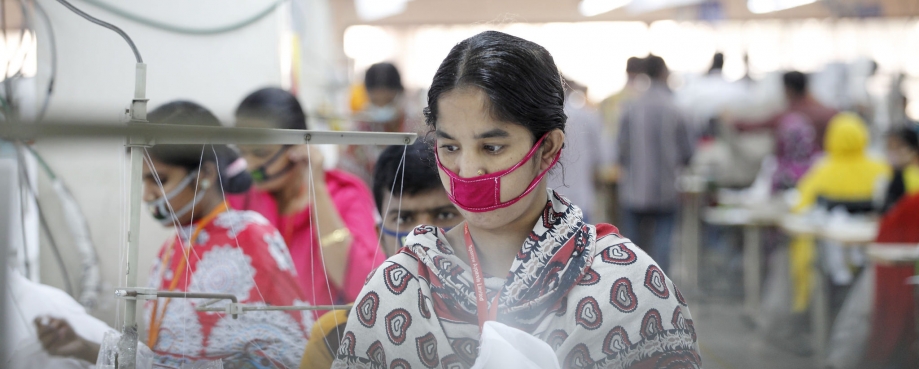 Today (23 Apr), Fashion Revolution publishes its Fashion Transparency Index 2018, which reviews and ranks 150 global brands and retailers on their social and environmental policies, practices and impact. This coincides with the fifth anniversary of the Rana Plaza disaster (24 April), when 1,134 workers lost their lives in a factory collapse in Bangladesh.
Responding to the launch of the 2018 Fashion Transparency Index, ETI's Executive Director Peter McAllister said: "In 2013, more than 1,100 workers lost their lives in one of the world's worst industrial disasters.
"Rana Plaza cast a spotlight on Bangladesh's garment industry and the international brands that source from it. In many cases, brands were only identified after investigators discovered their garments in the rubble.
"As we look back, it's important to recognise the role that greater openness and accountability can play in ensuring such a disaster never happens again. 
"Without greater transparency from brands, there will continue to be hidden situations where poor conditions and exploitation can thrive. 
"That's what makes the Fashion Transparency Index so valuable.
"Greater transparency means greater scrutiny and accountability. It means exploitation has fewer places to hide. It's also an opportunity for businesses to build trust, and to show their customers and the public that they're serious about workers' rights.
"Many of the companies we work with already see it that way, and we are pleased to see four ETI members – C&A, Gap, H&M, and M&S – amongst the top ten performers.
"While greater transparency is fast becoming the 'new normal', there is still a long way to go. Unfortunately, many businesses are yet to even start their journey, and for these companies, we hope the report will be a much-needed wake up call.
"They can and must do better."