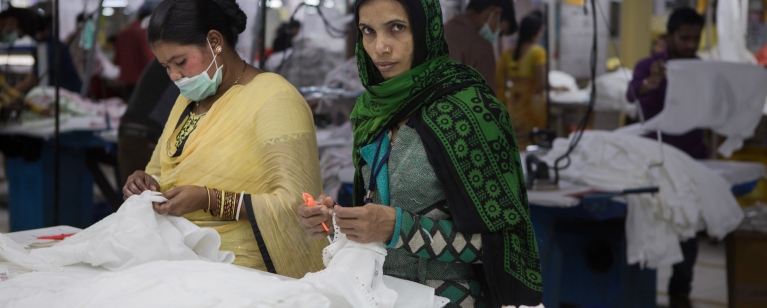 Ms. Palaniammal (name changed) has worked in the packing department of a spinning mill in the Salem district of Tamil Nadu for the past 3 years.
She says, "I never used or realised the value of Personal Protective Equipment (PPEs) in work and I thought it was just an extra burden to the workers." After attending Peer Educator training on the use of PPE, she now understands how PPE protects against respiratory infection, lung diseases, hearing loss, and accidents. 
The mill management did not provide workers with overcoats, so women workers would wear their brothers' or husbands' old shirts instead. After the recommendation from the Nalam programme, all workers are now provided with overcoats for the first time.
Palaniammal says: "I know that it is for my safety, but wearing it also gives me pride and gives me a professional look. All my neighbours and family members look at me with respect."