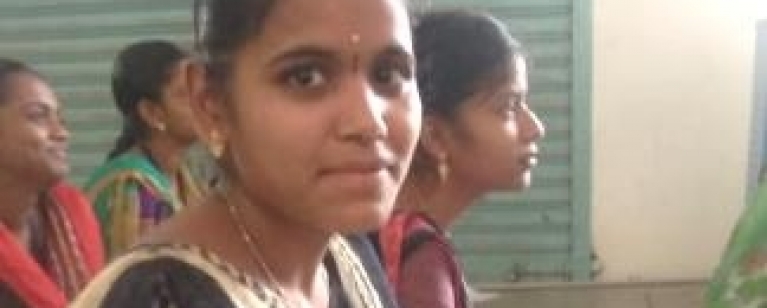 Lack of access to sanitary products at work can present major challenges for women workers.
When women are forced to go for long periods without being able to attend to sanitary hygiene, it not only impacts on their productivity but can cause health problems such as ulcers and UTIs. .
This issue was discussed at a Peer Educators meeting and later taken to the Safety Committee. As an immediate and interim measure, the management provided a female supervisor with sanitary pads to be provided free of charge on request.
As a longer-term solution, the educators persuaded managers to install a sanitary pad vending machine. These have also been provided in four of their other spinning mill units, near the ladies restroom.
Peer educator quote: I have done only elementary education and I had been always feeling inferior to others; training on 'self' helped me to realise who I am. Now I know I am no more inferior to anyone and I can do anything like others."