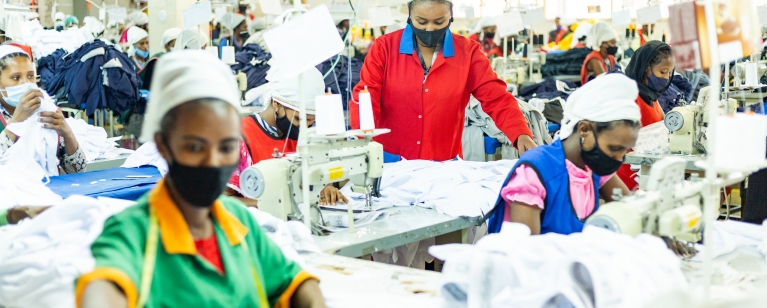 Public

27 October 2021

Tools, Guidelines & Briefings
The COVID-19 pandemic has affected global supply chains in ways unseen for many decades, with many businesses experiencing disruptions in sales and supply chains, resulting in losses. The economic and social impact on men and women workers is even more dire.
This guidance examines the gendered impact of COVID-19 in global supply chains and sets out recommendations for businesses on to how to ensure gender equality considerations are part and parcel of policies and programmes necessary to support the recovery of supply chains and ensure decent conditions for all workers.