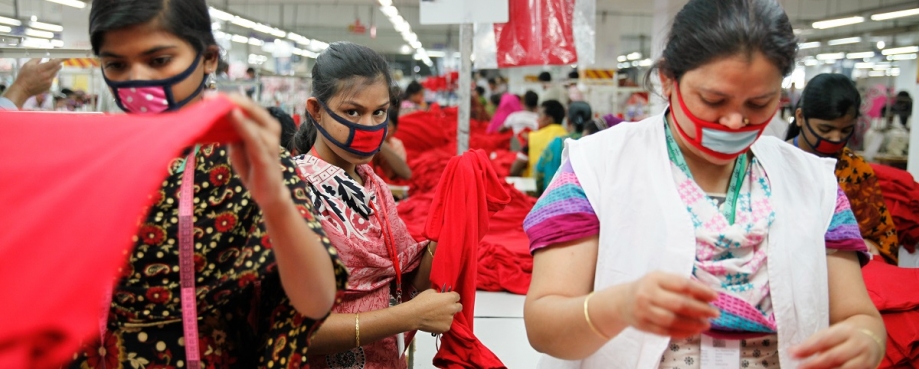 Launch of Joint ETIs responsible purchasing practices guide
Joint ETIs/ILO global supplier survey informs content
Five practices identified which influence wages and working conditions
Best practice examples included in guide
A new free guide for companies on responsible purchasing practices has been produced by the Joint Ethical Trading Initiatives of Denmark, Norway and the UK (Joint ETIs).
The Guide to Buying Responsibly includes examples of best practice and gives companies the tools needed to meet their commitments to better business as outlined in the UN's Sustainable Development Goals and Guiding Principles on Business and Human Rights.
Uniquely, it draws on a collaborative survey run in partnership with the ILO.
The ILO has released the full survey findings in a Policy Brief which evidences the impact of purchasing practices on wages and working conditions. It confirms that tight price negotiations have a definite impact on suppliers' ability to pay appropriate wages:
39% of suppliers are accepting orders that are below the cost of production; while 29% of suppliers said that buyers' purchasing practices were likely to result in their workers having to accept wages below the cost of living.
40% of suppliers said that they were likely to subcontract orders to other companies because of low order prices. Furthermore, 60% of suppliers confirmed that they were expected to assume full responsibility for financing social compliance and other ethical requirements, including audits.
According to Daniel Vaughan-Whitehead, co-author of the ILO Policy Brief, it is important to understand the impact of purchasing practices.
He said: "Suppliers' opinions and our analysis confirm that prices negotiated below production costs lead suppliers to pay lower wages to their workers, while insufficient lead times systematically increase the number of overtime hours."
The Policy Brief also outlines five key business practices which influence wages and working conditions.
These include contract clauses, technical specifications, order placement (and lead times), prices and marketing power – and requests for social standards. It also points to the positive impact that social dialogue can have on workers.
ETI's Executive Director Peter McAllister stressed the importance of taking suppliers seriously and why taking a responsible stance on purchasing has long-term business benefits.
"Our corporate members recognise that best practice in purchasing practices is key to ethical trade leadership and we expect our guide to galvanise action.
"The supplier survey shows that more needs to be done to enable suppliers to raise their ethical standards, which will have knock on effects for the resilience of supply chains.  
"Adopting responsible purchasing practices will allow companies to optimise costs, increase productivity and quality and reduce operational and financial risk," said McAllister.
Aimed at buyers and senior managers, the guide addresses the whole procurement cycle. It shares practical ideas and recommendations on sourcing strategies, product development, price negotiation, agreeing fair contracts and forecasting and product development.
Peter McAllister explained that at the heart of the guidance sits the idea of developing fair, transparent, two-way relationships with suppliers. "We and the ILO went straight to the horse's mouth and spoke directly to suppliers, incorporating what they told us in the guide.
"We asked suppliers to speak up. We wanted to ensure clarity over any contractual constraints they face in ensuring workers get a good deal.
"What came over loud and clear is that suppliers are often the best placed to help global brands meet their ethical commitments if they are treated fairly, underpinning sustainable business for all."
Download a copy of the Guide to Buying Responsibly here.
ENDS
For further comment contact Jane Moyo, ETI External Relations team on +44 (0)20 7841 4350 or +44 (0)7972 053624.
Notes for Editors
Nearly 1,500 supplier companies employing 1.5 million workers across 87 countries responded to the Joint ETIs/ILO survey and in further survey findings, suppliers confirmed that:
35% did not have written contracts. In the 65% that did, 70-80% of contracts only covered order volumes, delivery dates and quality thresholds. Additionally, price was not part of a written contract, 30% of the time.
Nearly 60% of contracts neglected to include ethical requirements and 75% did not cover the respective share of risk and investment related to particular orders.
79% of suppliers said that high prices were the most common reason for buyers to end the business relationship while 63% said that non-compliance on social issues was rarely or never the reason why company buyers would a relationship.
77% said buyers do not change purchasing practices because of feedback, while 43% said that buyers were impolite, disrespectful and used threatening language.