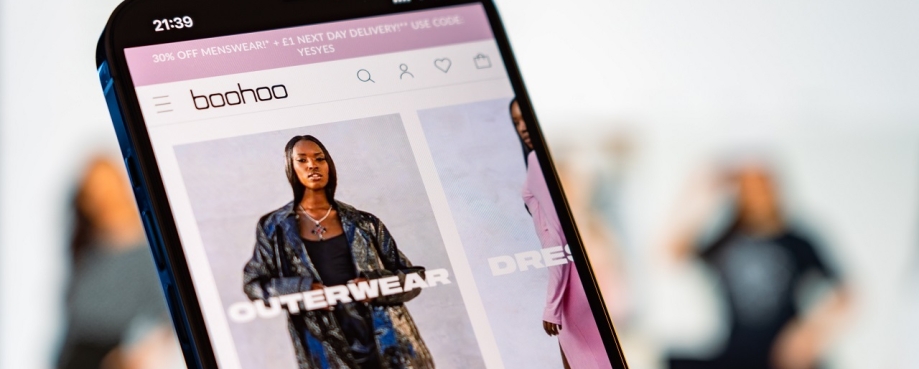 ETI was contacted by the BBC in August and invited to contribute to an upcoming Panorama investigation. We were asked to comment on a number of issues the programme had identified in its undercover investigation of Boohoo's business operations. 
We were disappointed to witness video evidence of the company's poor and unethical practices, which the BBC argues are in breach of Boohoo's own purchasing principles and public commitments. These include unfair practices such as making changes to payment terms on finished products and demanding discount prices that put undue pressure on suppliers. We know these actions directly impact workers who are made to work extended overtime to meet unworkable production schedules, as BBC footage demonstrates. 
The documentary also evidences poor transparency by Boohoo. The BBC claims that orders Boohoo placed with its own factory at Thurmaston Lane – set up to showcase end-to-end garment production in the UK - were being made by seven factories in Morocco and four in Leicester. In the episode, ETI Executive Director Peter McAllister speaks to the risk of undeclared subcontracting. If the impression is that products are being made in one location, where a company might publicly vouch for the standards, but the products are being made in another place "where the standards are lower" this can present risks to workers. Transparency is crucial to be able to understand the potential risks in a company's supply chain and take appropriate measures to address them. It can also impact trust between suppliers, companies, and customers, and cause adverse impacts to a company's reputation and commercial relationships.
At ETI we work with companies, trade unions and NGOs to continually improve transparency and business practices to reduce and prevent risks to workers. Business practices include activities from choice of sourcing locations, policies, or partnerships, to purchasing practices. We work to help businesses to know how to identify, assess, and reduce risk to workers who are vulnerable to exploitation, promoting ethical trade so that businesses can meet their legal obligations as well as customer and shareholder expectations.
Purchasing practices
It is well established that poor purchasing practices, like those evidenced at Boohoo, have negative impacts on working conditions by piling pressure on workers to work longer hours, under increased stress to meet tougher production targets. A trend too long associated with this industry. At ETI we are working with stakeholders across the apparel and textile industry to promote a more responsible approach to purchasing behaviour. Recently, this has seen the establishment of a common framework for responsible purchasing practices which aims to achieve the improvements in factory working conditions that many brands and retailers have publicly committed to. We also host The Industry We Want, which measures progress, or lack of, on purchasing practices, wages, and greenhouse gas emissions, in an effort to accelerate change.
But poor purchasing practices can often be the result of a company's overall approach to business and human rights. 
At ETI, we welcome companies that demonstrate commitment to positive change, guiding them to continually improve their approach to reducing human rights risk within their supply chains. This human rights due diligence (HRDD) process includes identifying where there is the greatest potential risk to workers', then developing an action plan that utilises the ETI Base Code and our internal frameworks to structure a practical way for businesses to function more ethically. Our approach is structured around international workers' rights standards, existing and emerging legislation, and the UN Guiding Principles for Business and Human Rights (UNGPs).
Transparency
Transparency is vital to accountability, as stakeholders can better understand how a company operates and where products come from. We expect companies that are members of ETI to meet the minimum requirements of our Corporate Transparency Framework (CTF). The CTF sets out public reporting requirements to enable greater corporate accountability.
These include, but aren't limited too:
A public statement articulating the company's commitment to respect labour rights in its supply chain in line with the ETI Base Code.
Setting out internal governance and accountability structures for managing human rights in supply chains.
A description of the company's supply chains, including the geographical spread of production and/or sourcing, and locations of highest risk, and a list of first-tier suppliers.
Reporting on salient human rights risks identified and plans made to mitigate risks.
These requirements mean that ETI company members must be transparent about their supply chains and what they are doing to reduce human rights risk within them. These requirements are aligned with the expectations within existing and emerging human rights legislation.
All companies as a minimum should comply with basic international labour standards and remain faithful to all commitments they make publicly. 
Peter McAllister, ETI's Executive Director said: "The practices revealed in the undercover work at Boohoo are a cause for concern and call into question the integrity of the company's many public commitments."
Boohoo is not a member of ETI.
If you're interested in joining ETI and committing to improving respect for human rights in your supply chains, get in touch membership@eti.org.uk.